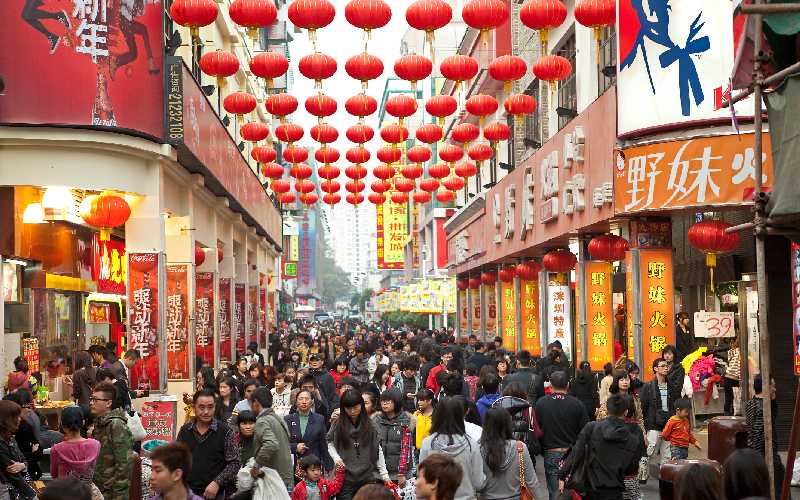 When the Communist Party of China (CPC) was founded in July 1921, China was like a loose heap of sand, facing grave dangers at home and abroad, trapped in a morass of social crises.
Over the course of a century, CPC has made unprecedented achievements.
By completing the New Democratic Revolution and founding the People's Republic of China (PRC) in 1949, the CPC put an end to the semi-colonial, semi-feudal society of old China and realised national independence and the people's liberation. By completing the socialist revolution and establishing socialism in China, CPC brought extensive change.
By introducing reforms and opening up, the party has pioneered socialism with Chinese characteristics. By implementing the five-sphere integrated plan and the four-pronged comprehensive strategy, the party has ushered in a new era of socialism.
China has stood up, become better off, and grown. Today, China is closer to, and more confident than ever before of making the goal of national rejuvenation a reality.
When the 13 delegates convened for its First National Congress 100 years ago, the CPC had just over 50 members. Today, with more than 95 million members in a country of more than 1.4 billion people, it is the largest governing party in the world and enjoys tremendous international influence.
Addressing a grand gathering at the iconic Tian'anmen Square on July 1st this year, Xi Jinping, General Secretary of the CPC Central Committee and President of China, hailed the party's success and called for continued hard work.
In July 1945, Huang Yanpei, a prominent educationist and leader of the China Democratic Political League, visited Yan'an and posed a question to Mao Zedong: How can the CPC break out of the cycle of rise and fall throughout China's history?
Chairman Mao pointed out: We have already discovered a new path. We can break out of this cycle. This new path belongs to the people. This new path lies in democracy. The government will not become complacent only if it is under the supervision of the people. If everyone takes responsibility, a good system of governance will prevail.
Indeed, people's democracy is a glorious banner the party has always held high. The CPC supports and guarantees people's democracy. Without democracy, there would be no socialism. Under the party's leadership, China's socialist democracy safeguards people's interests.
The pursuit of democracy is a universal value of people around the world, but the democratic system and path of each country should be decided by its own people, rather than imposed. Democracy should not, and cannot, exist only in one mode. 
-The writer is the Chinese ambassador to Kenya
Monitor water pumps remotely via your phone
Tracking and monitoring motor vehicles is not new to Kenyans. Competition to install affordable tracking devices is fierce but essential for fleet managers who receive reports online and track vehicles from the comfort of their desk.