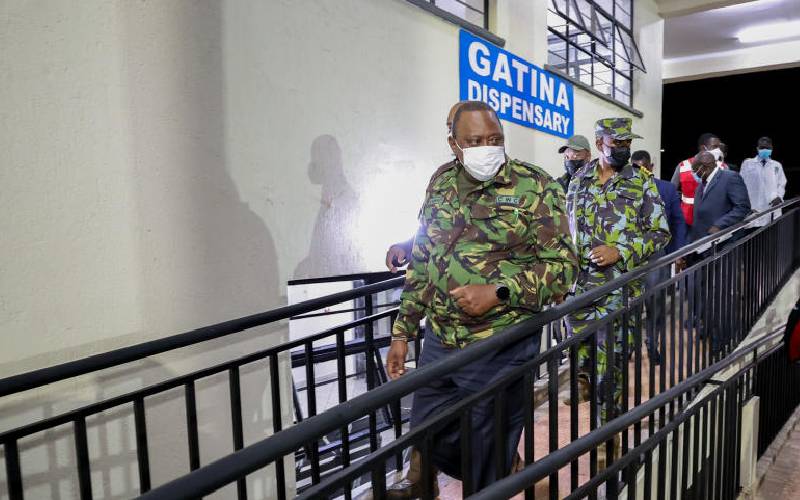 You know things are thick when Prezzo UK steps out in army fatigues in the dead of night and ventures to the other side of town. Even the names of those neighbourhoods imply their unique character: they are not simple names of spaces; they are associated with certain phenomena — Mukuru Kwa Rueben, Mukuru Kwa Njenga, Tassia Kwa Ndege…
Rueben and Njenga were the earliest settlers in those enclaves, and Tassia Kwa Ndege must have something to do with the Jomo Kenyatta International Airport in Embakasi. I'll not attempt to explain what Gatina means — in any language — through Kangemi's Gichagi, which is self-explanatory. The dwellers declare that location, which is part of the wealthy Westlands constituency, to be their ancestral land, even though their forebearers were prohibited from setting foot there when it was white man's land.
Anyhow, those were the locations where Prezzo was spotted, in those army fatigues of his, accompanied by a real general, Maj-Gen Mohamed Badi and who, incidentally, rarely adorns army uniform since he retired from the force. He's been steering the Nairobi Metropolitan Service since Mike Sonko was ousted as Nairobi governor.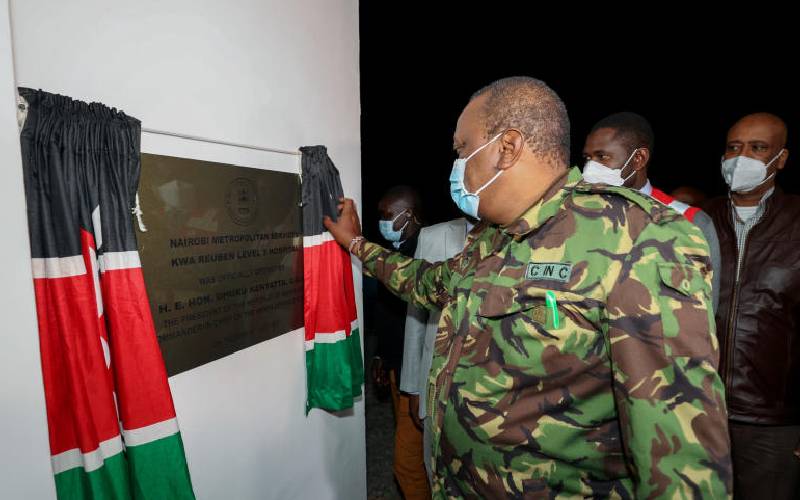 For a moment, I missed the former governor, who also relished army fatigues, although his uniform of choice should have been those khaki shirts that are long enough to serve as shorts, somewhere in Shimo La Tewa Maximum Security prison, where he allegedly fled.
If Sonko was still in charge, I suspect the presidential night forays would have been turned into a carnival, replete with blasting entertainment from Sonko's speaker-phones, adjusted to the highest volume for all to hear.
But since Badi is not Sonko, he did not display any of those antics like hitting grilled doors or the tarmac with his bare knuckles. Instead, Badi stayed in the shadows and let the Prezzo speak.
Even Prezzo did not have much to say, looking a little weary as he remarked, with refreshing honesty reminiscent of the French aristocrat Marie Antoinette, that he did not know a community of half a million people in Mukuru relied on a solo dispensary for all their health needs.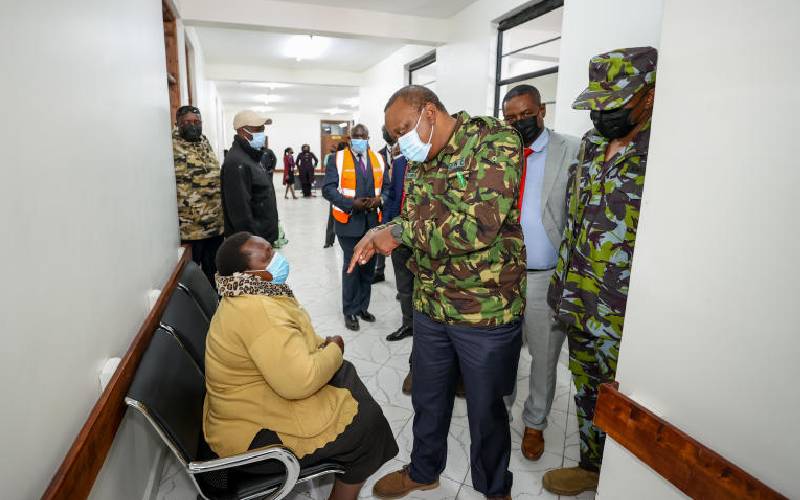 When a man is working day and night to serve his nation as the rest of us pull up the blankets to our chins to insulate ourselves against the July chill, it would seem inappropriate to ask Prezzo where he has been all these years, and why such a basic fact escaped his attention.
Still, I'll not join the sceptics sneering that Prezzo's night forays were not meant for the serious business of helping heal the nation, but were leisurely explorations of Nairobi by night, fist-bumping with late-night radio deejays and picking favourite songs for airplay.
Rather, I am curious to know if Prezzo has genuinely run out of time, with so much to do, and so little time left, and how we can relieve him to ensure he gets a good night's sleep between now and next August.