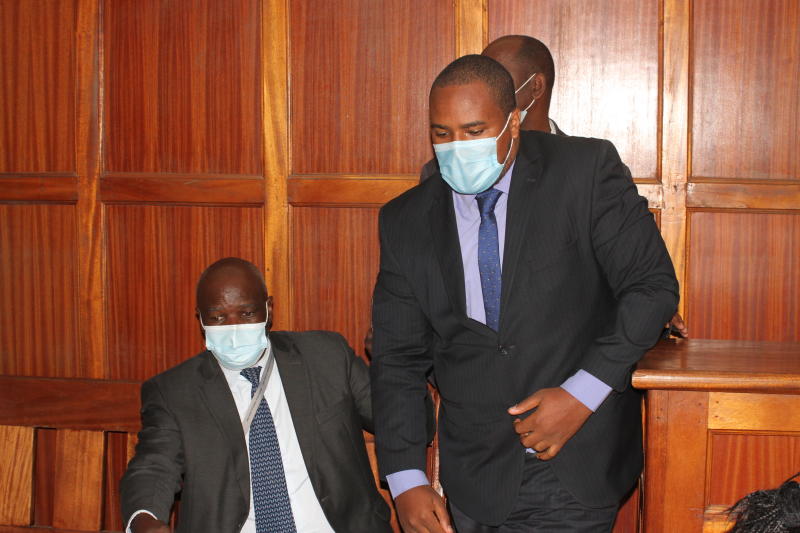 A businessman accused of shooting two police officers and a waitress at Quivers club in Kasarani will spend the next seven days in custody to allow police complete investigations.
Nairobi principal magistrate Zainab Abdul ruled that there are compelling reasons to detain Dickson Njanja Mararo given that one of the victims is still fighting for his life while the others have not recorded their statements.
"There is no doubt that the charges of attempted murder he is likely to face are serious and although all accused persons are entitled to bail, we must balance the rights and rule in favour of the prosecution who are justified in their application to detain him," ruled Abdul.
According to the magistrate, Mararo could not be trusted if released on bail before police complete investigations given that he went into hiding after the shooting on Friday last week instead of reporting to a nearby police station.
Released on bail
She added that the character of the businessman in taking four days to surrender himself to the police did not favour him in his application to be released on bail.
"The right thing he should have done after the incident would have been to report to a nearby police station but he decided to go underground and presented himself at his convenience. I find that there is a proper basis to detain him for the seven days," ruled Abdul.
Although the prosecution had asked the court to detain Mararo for 14 days, the magistrate ruled that the two weeks will be too long to keep in his custody.
State prosecutor Eveline Onunga had told the court that the investigators needed the 14 days to review CCTV footage, record witness statements and conduct an identification parade.
The prosecution told the court that Mararo while armed with a firearm shot two police officers, Lawrence Muturi and Festus Musyoka and a waitress named Felistas Nzisa.
Musyoka was shot in the neck and is still in critical condition.