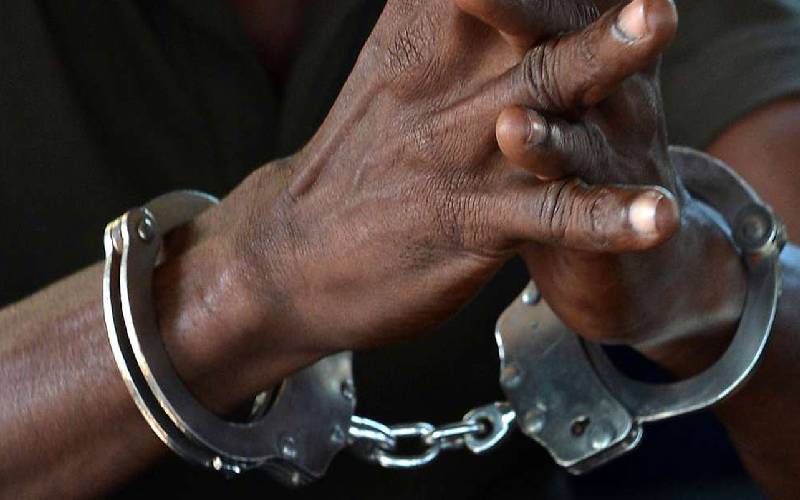 A suspect who allegedly murdered a nine-year-old girl in Kangema, Murang'a has been arrested.
The suspect, a farmhand in the neighbourhood, was arrested on Monday night in Maragua town where he was hiding.
The minor, a Standard Three pupil at Gatundu ini Primary School in Muguru ward, went missing on Sunday afternoon after she was sent by her mother to a nearby shop.
Nominated MCA Eunice Kariuki led the search team that spent the Sunday afternoon and Monday morning looking for the minor.
"Another team joined the police and extended the search operation in the nearby villages," said Kariuki.
The suspect, Kariuki said, fled from the village after he discovered he was being sought in connection with the missing girl.
Kangema OCPD Mr John Ogolla said when the girl could not be traced, a report was made at Kangema police station on Monday morning.
Ogolla said the body was later found in an unused well in the neighbourhood in the afternoon.
"We suspect the minor could have been defiled. But a postmortem will be done," said Ogolla.
 He urged parents to be escorting the young to provide them with security when they are out of the home.
"The suspect is at Maragua Police Station awaiting to be transported to Kangema for interrogation before being taken to court," said Ogolla.
[email protected].co.ke