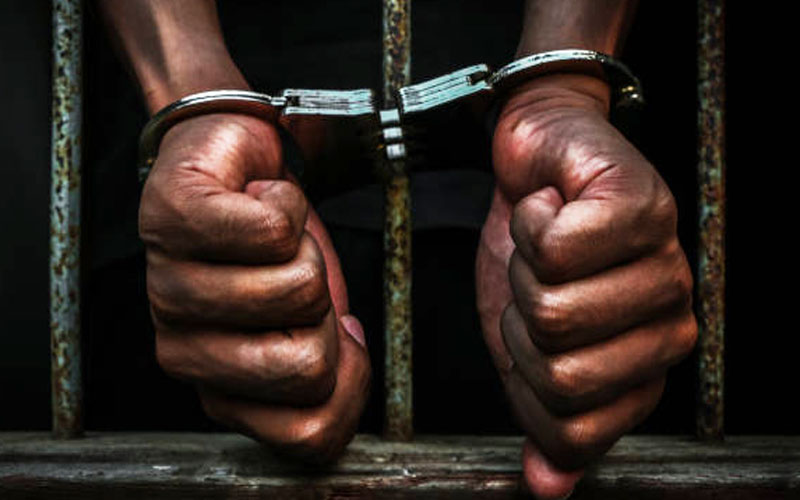 Police in Nanyuki have arrested a 35-year-old man accused of breaking into the Laikipia County Assembly premises and pooping on MCAs' seats.
Morris Mwenda is accused of breaking into the Assembly on two separate occasions last week.
He is also accused of destroying a computer keyboard and documents.
Laikipia East Sub-County Police Commander John Tarus told The Standard that the tricenarian was arrested on Tuesday morning at the Assembly as he demanded to meet the County Assembly Speaker, Patrick Waigwa.
"Police positively identified him after his face was caught on CCTV cameras, when he broke into the Assembly on Tuesday and Thursday last week," said Tarus.
The suspect was taken to Nanyuki Police Station, where he will be detained as investigations continue.
"The same person, I understand, had last Sunday filed a report at the Nanyuki post claiming a commercial sex worker stole his phone after he failed to pay her Sh2,000 that they had agreed on," said Tarus.
In Nanyuki, Mwenda, a native of Tharaka Nithi County, stays at Likii Estate, which is located on the outskirts of the town.
Mwenda will be charged with burglary, Tarus said.
Monitor water pumps remotely via your phone
Tracking and monitoring motor vehicles is not new to Kenyans. Competition to install affordable tracking devices is fierce but essential for fleet managers who receive reports online and track vehicles from the comfort of their desk.