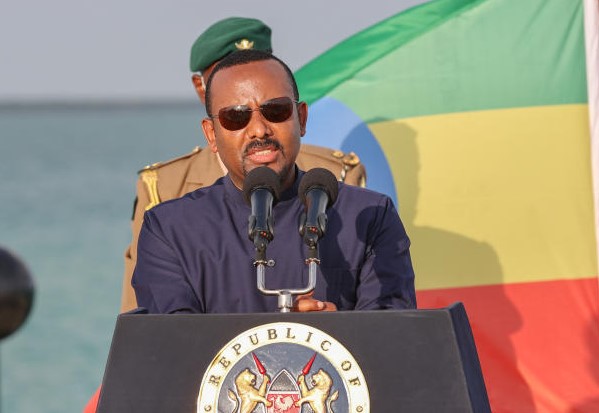 Ethiopia plans to cut its embassies by half including the Kenyan one to save costs, Prime Minister Abiy Ahmed said.
In a briefing to Ethiopian lawmakers Monday, Abiy said the country will shut down several embassies, including the one in Kenya, to manage costs, and have most diplomats working as non-resident ambassadors.
"Ethiopia shouldn't have 60 or so embassies and consulates in the present moment. Instead of throwing US dollars everywhere, at least 30 of the embassies should be closed. The ambassadors should instead be here," he said.
Abiy said that the Ethiopian ambassador to Kenya, for instance, could be based in the capital Addis Ababa and only make field trips when on official duty, while following events in Nairobi through the media.
"The Ethiopian ambassador in Kenya probably meets the foreign minister once a year or in two years," Abiy noted.
The East African nation plans to reduce its consulates from 60 to thirty.
According to the PM, Ethiopia is on the hunt for young prospective diplomats, and wants to tap into the overseas market to boost its profile and international standing.
Kenya and Ethiopia relatively enjoy a cordial working relationship, despite this new development.
Last year in December, PM Abiy Ahmed was in the country to commission the Moyale One-Stop Border Post in Marsabit County, and the 500-kilometer Hawassa-Hagere Mariam-Moyale Road.
He was joined by President Uhuru Kenyatta who both agreed that the new infrastructure will boost business, trade and tourism and deepen relations between the two countries.
Monitor water pumps remotely via your phone
Tracking and monitoring motor vehicles is not new to Kenyans. Competition to install affordable tracking devices is fierce but essential for fleet managers who receive reports online and track vehicles from the comfort of their desk.