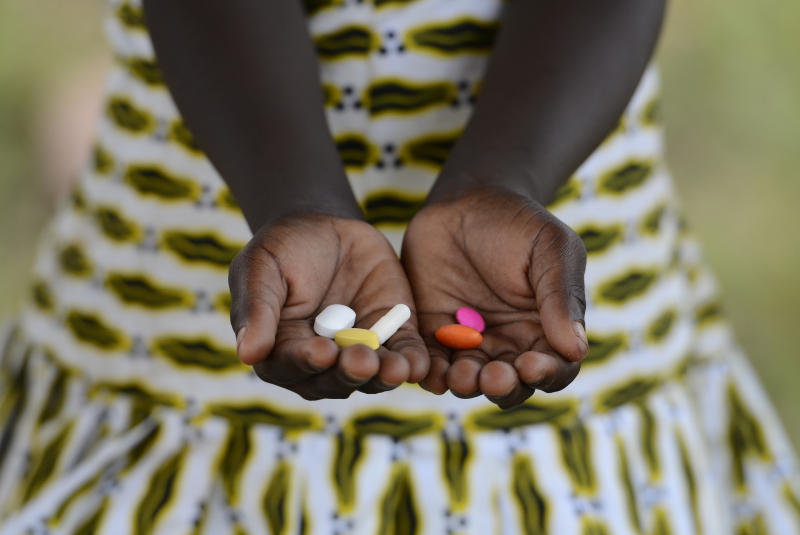 In February, I was part of a team that was sent to Mt Elgon to survey for a medical camp that was to be held later in the year. We were tasked to find out the prevalent medical conditions in the area so that the right interventions could be prepared for the camp.
We visited three public dispensaries and the common complaint in all of them was lack of drugs. Drugs for common ailments such as pneumonia, malaria, hypertension, diabetes and skin conditions had not been delivered in months. There were basic antibiotics and pain killers but no injectables or eyecare medicine.
We went back for the medical camp in June and nothing had changed in the health facilities. Over 1,000 patients came to the two medical camps and got essential medicine but such camps are only a reprieve for a season, not a permanent solution for rural healthcare. Many patients (especially the elderly) needed follow up and those with chronic conditions need aconstant supply of their drugs.
Most of the rural population depend on public dispensaries. Many of them are low-income earners and are unable to afford drugs in private pharmacies which are often far away. Unlike urban dwellers, their options are limited.
A sickly rural population is unproductive and that is dangerous for the economy, especially agriculture which they depend on as small-scale farmers. If Agriculture employs 70 per cent of Kenya's rural population and contributes to over 30 per cent of GDP, then it makes sense that we protect those involved in it. But when the little these farmers earn is used in seeking healthcare, the cycle of poverty is perpetuated.
An elderly nurse in one of the dispensaries said she often takes more time counseling and encouraging patients because their health concerns have added another layer to their problems and with no drugs to give them, she has no option but to attempt to treat the psychosocial. She knows most of them can't afford to buy the prescribed drugs in private pharmacies and would come back to her after a while, worse than before. Those are her lowest moments; wanting to help patients but her hands are tied.
The healthcare failure in Kenya has far-reaching effects on the social and economic wellbeing of Kenyans, much more than our leaders may acknowledge.
You must be asking whether government officials know about these health challenges. Yes, they do. Our experience in Mt Elgon is just a sign of a broken national healthcare system. In my home county of Trans-Nzoia, the situation is not too different. Shortage of drugs is the biggest challenge they face, according to one of the medics there. In Nairobi, a three-year standoff between the county government and Kemsa, which made the latter stop supplying drugs was resolved in June 2021.
The ambitious universal health coverage will not succeed unless the government gets the right drugs to the rural health facilities and fix their staffing issues.
Since devolution started, healthcare has never been the same. Payment rows between Kemsa and the county governments have cost lives and rendered many others unproductive. It's unbelievable when you witness the dire need for health services in rural areas and you see reports of drugs expiring in Kemsa stores. This disconnect between the government and its people is unacceptable.
Mr President, Health ministry, the council of governors, fix the drugs issue. Get essential medicines to the people in rural areas.