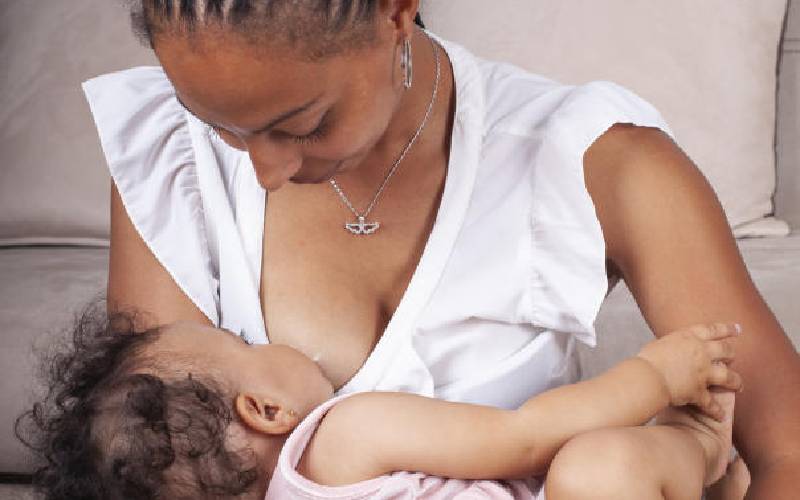 The proposed law to have employers set aside areas for breastfeeding mothers has made significant progress after the National Assembly invited the public and interested parties to submit views.
In a notice issued by the Parliament yesterday, Kenyans have until July 16, 2021, to submit any views they may have on the Breastfeeding Mothers Bill, 2019.
"The Clerk of the National Assembly invites the public and relevant stakeholders to submit memoranda on the Bill. The Bill underwent the first reading on November 6, 2019, and was committed to the Labour and Social Welfare Committee for consideration and reporting," read the notice.
The Bill, sponsored by Murang'a Woman Representative Sabina Chege and unanimously voted for in June 2017, seeks to compel employers to construct special rooms where lactating mothers can breastfeed and change their babies at the workplace.
If President Uhuru Kenyatta signs the Bill into law, any company or organisation that has more than 30 employees will be required to not only have a breastfeeding room, but a changing facility for babies as well.
To facilitate breastfeeding, the Bill proposes that employers give mothers with infants regular breaks lasting no more than 40 minutes every four working hours. 
"Where circumstances require a baby to be breastfed for a long period exceeding 40 minutes, the mother may, with the written instructions from a registered medical practitioner, breastfeed the baby for a longer period," reads the Bill in part.
The Bill provides that every employer shall establish a private and conducive lactation place with a lockable door, washbasin, a fridge for storing expressed milk, a changing table, waste bucket, electric outlet, chairs and tables.
If passed into law, organisations will be barred from discriminating against a woman in accessing employment opportunities or benefits on grounds of pregnancy, childbirth, breastfeeding or any other maternity-related condition.
Kenya is a signatory to treaties that provide for the right of an infant to exclusive breastfeeding for six months, hence the government is obliged to encourage breastfeeding and provide the specific measures for working mothers to continue expressing milk and breastfeeding their young ones.
Breastfeeding is considered the first preventive health measure for a child at birth.