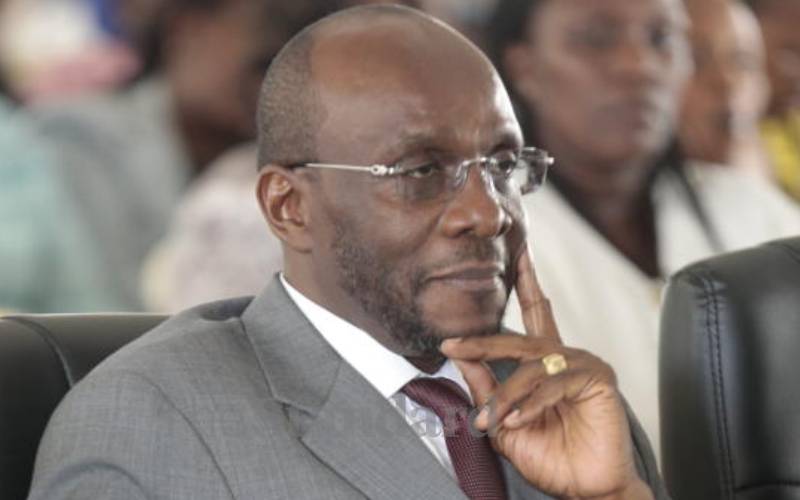 Welcome to Emanyulia in 2021. It is difficult to define us, more still to describe us. We are perched somewhere between a disorganised small town and a village in revolt. It does not want to remain a village. But it does not, also, know what it wants to become.
If we are a town, we are moving towards the slum. And if we are a village, we could pass for a slum village. Yet we are not alone. That is the Kenyan village today, everywhere. 
Only time will tell what we become. For now, we are neither a town nor a village. V S Naipaul, the man who wrote the novella titled Miguel Street would call us the people in the place without a name. Peter Abrahams of Mine Boy fame would remind us of the Custom and the City.  
Abrahams said one day, long ago, the City came to the Custom. At first, people were afraid, for they did not know what would happen. Their fears subsided soon, however. For the Custom and the City became friends. The Custom availed to the City a profuse supply of beer and nubile lasses and hussies. Everybody was happy.   
However, soon, things turned sour. The Custom returned from the fields to discover the lasses gone.  The beer, too. And young men behaved and ate ambiguously. And the City? He was there, laughing at the Custom and the people, amid wenching, wining and pimping. 
So, too, it is with Emanyulia and many small places across the Kenyan national landscape. The City has arrived, as I keep saying in these pages. He seems to have sneaked up on us. Yet we should have known. What with all the things we heard about devolution! To be fair, the City has brought some good stuff. 
I wrote about our tarmac roads, some two years ago, and some people from Siaya felt unhappy. They said I was bragging. In truth, however, you know that you are leaving Kakamega County and entering Siaya, just by looking at the roads. But even if you don't look at them, the Siaya, Busia and Bungoma roads call you to attention in inverse fashion to their neighbours.
The train, of course, arrived in Emanyulia in 1936. But we all know what happened. Mercifully, KDF are around. They have come to restore the railway line. They have pitched up camp near a place called Liyembekho lya Mutsootso. It is a traditional shrine.
The spirits of our glorious departed were once believed to live here. Few strayed this way after nightfall. On some dark night, some sulky spirit may come out, to cut across the village with a shrill cry, unhappy about one thing or the other. Anyway, the military people are around, fixing the railway line. It will be quite some work. In some places there is simply no trace of the line. In others, it is terribly twisted – I don't know by what force.
Regardless, we look forward to the return of the train from Kisumu to Butere, next door. We cannot wait to resume the export of our finest vegetables to town folk in Nairobi and beyond. We know of people in these parts who rose to prominence via this trade. Properly organised, we have plenty of potential for agro-based export to counties outside the Lake Basin.
As our little market of yesteryear changes into an unknown new entity, we must hold our breath, however. Something is going to be born. We don't know what. We are the home of the foremost bus company in the Lake Basin. We call it Msamaria Mwema, the Good Samaritan.
The business it brings around, put together with devolution and sundry appetites, is making us a 24-hour economy. Still, the underworld of the Custom and the City, makes us shiver a little.
Maybe they will discuss this transformation of villages at the Kisumu Conference next year. More about it after I have a word with my teacher, Prof Anyang' Nyong'o.
 -The writer is a strategic communications advisor.
 www.barrackmuluka.co.ke