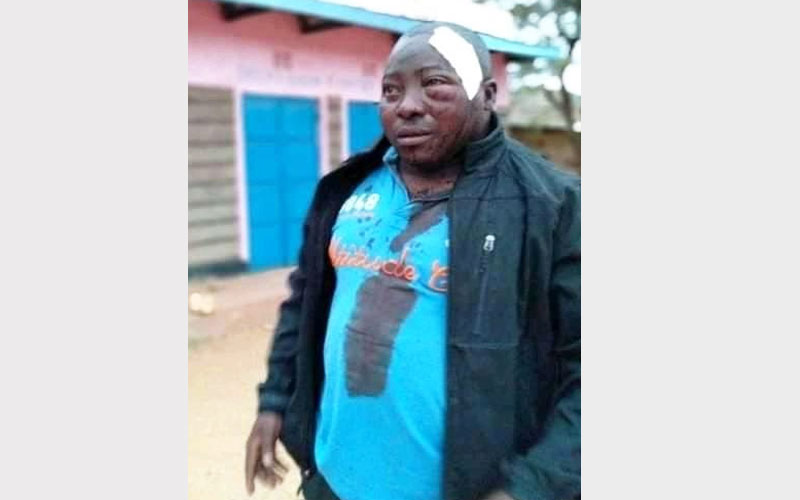 A teacher of Oldonyiro Mixed Day and Boarding Secondary School in Isiolo North has pleaded with the Teachers Service Commission (TSC) to transfer him after students allegedly vowed to harm him.
Pius Mugambi, who teaches Physics and Chemistry subjects at the school, was on Wednesday, June 30 attacked by several male learners after he allegedly ordered them to stop eating from sufurias.
Mugambi, who was on duty, said he went to the school's dining hall at lunchtime and found at least ten students eating from sufurias.
"I asked them to eat from plates instead of the sufurias. They began shouting at me, with some gathering courage to physically assault me," he said.
"In their words, the learners said: 'we are circumcised men, you can't force us to use plates like you would order a child'. They seriously beat me up thereafter," added Mugambi.
The resultant commotion attracted other teachers' attention.
The students are said to have fled upon seeing the teachers rushing to the scene.
Mugambi, 35, claims at 8:30pm Wednesday, while walking to a police post at Oldonyiro trading centre, at least five students emerged from a thicket and attacked him, again.
"They wrestled me to the ground and, thereafter, kicked and punched me several times," he said.
A police officer, who was on patrol, rushed to the scene and rescued him.
"The students have vowed to kill me. I fear for my life. I'm requesting the TSC to transfer me to another school before these learners take my life," pleaded Mugambi.
The Physics teacher sustained head injuries, and had to be taken to a Nanyuki hospital for treatment.
On Thursday morning, July 1, Mugambi filed a report at the Oldonyiro Police Station under the OB Number 05/7/2021.
Police say they have launched investigations into the matter.
Moses Kimwere, the Secretary of the Kenya Union of Post Primary Education Teachers (KUPPET) in Isiolo, condemned the incident, asking authorities to expedite investigations and arraign the rogue students.
"At least five teachers have been attacked by students at the school in the recent past. We can't let this unbecoming behaviour continue," said Kimwere, warning the union would withdraw teachers from the school if action is not taken urgently.
Isiolo County Director of Education, Hussein Koryow, however denied that Mugambi was attacked within the school compound, claiming the teacher met thugs who assaulted him at the Oldonyiro trading centre at 11:30pm while heading home from a drinking joint.
Mugambi, a native of Tharaka Nithi County, has been a teacher at Oldonyiro Secondary School for three-and-a-half years.
Mugambi claims most of the boys who attacked him had recently undergone initiation into adulthood according to their communities' customs.
"The belief that they are adults, just like me, could be the reason they attacked me after I ordered them to stop eating from sufurias."
Oldonyiro Mixed Day and Boarding Secondary School in Isiolo County has a population of 300 students, with girls accounting for 100 of the learners' population.