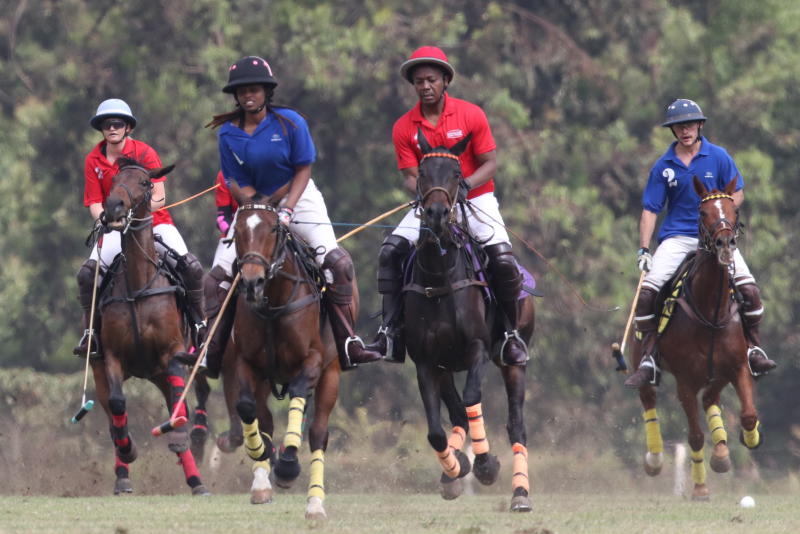 Gipsy defeated MICT 6-5 to make a formidable start in the OMT Bowl Championships – the Division Two Championships of the Connaught Cup at Nairobi Polo Club on Friday.
As usual, the Nzomo siblings of Hiromi and Amani were in a class of their own to provide all assists that ensured Julian Czmm scored all the six goals in the first chukka (two), second chukka (one), third (two) and fourth chukka (one) to make a head start in the three-team tournament.
Phillip Arunga opened floodgates for MICT in the first chukka before Will Millar and Meagan Griffiths each scored a double to sum up the match with a goal deficit in the round robin series.
In the Red Bull Trophy-the Division Three of the Connaught Cup, Scissors won one match and drew the other to make a mixed start in the tournament.
Scissors drubbed Paper 6-1 in the first match and thereafter was forced to a three all draw by Rock in their second match that poised them to be the frontrunners for the title.
The team (Scissors)  of handicap 0 Ed Burbridge, Fredd Kambo(-0.5), Jammie Excel(-0.5) and Simon Muchene (-1) were a joy to watch as they cut Paper into pieces in their opening match.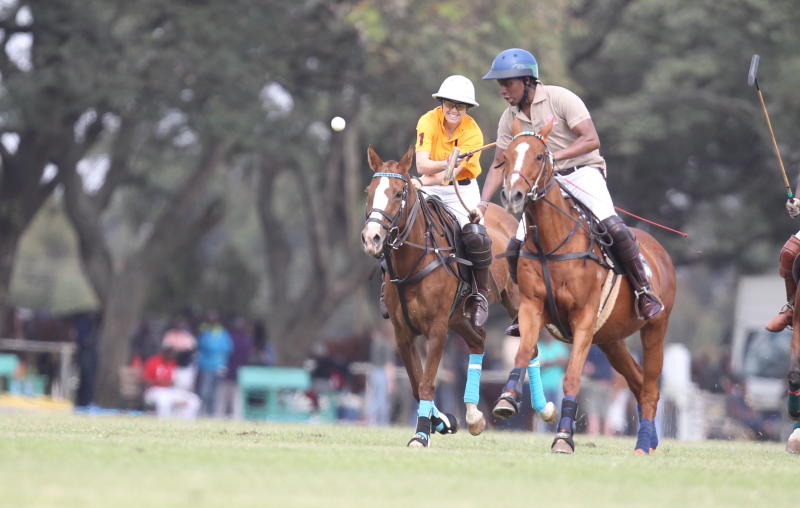 Burbridge and Excel each scored a double in the first and fourth chukka as Kambo and Muchene increased the telly in the final chukka.
The consolation goal for Paper was scored by Callum Shaw in the first chukka.
In their 3-3  draw with Rock, Kambo scored a double and Excel the other for Scissors.
Rock replied through international Aisha Gross who put through the ball twice as Rob Koitaba equalised for his team.
Paper made amends in their second match to win 3-2 against Rock who had a bad day in office.