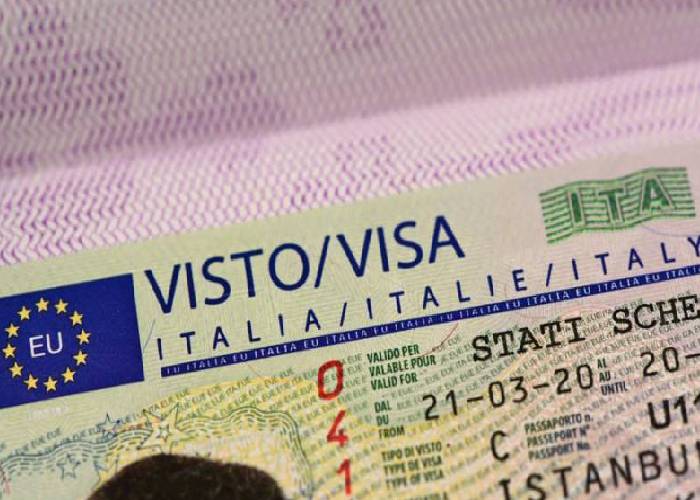 The Italian embassy in Islamabad has reported the theft of 1,000 Schengen visa stickers from the embassy's locker room this month.
The Embassy of Italy has informed Pakistan's Ministry of Foreign Affairs about the theft of visa stickers that are valid for travel to any of the 26 Schengen states in Europe.
"The Italian authorities are conducting internal investigations to fix the responsibility" according to the official letter seen by local media.
Pakistan foreign office has informed the interior ministry and Federal Investigation Agency (FIA) and requested to 'keep track of these missing visa stickers at all entry and exit points and report any seizure' to the foreign ministry.
According to the document, 750 stolen visa stickers have serial numbers from ITA041913251 to ITA041914000 and 250 visa stickers had numbers from ITA041915751 to ITA041916000.
Pakistan's FIA will help stop the misuse of these Schengen visa stickers with the system installed at airports.
The FIA is the country's central agency with a special anti-human trafficking unit to prevent cross-border crimes such as human smuggling and trafficking.
The FIA's Red Book 2020 includes the details of around 112 most wanted smugglers and traffickers.
There is a possibility of the involvement of an organised network of human traffickers. It could also be sold on the black market for millions of rupees. However, the embassy has not lodged a police complaint to investigate the theft as of yet.