Military chopper crashes in Kajiado, goes up in flames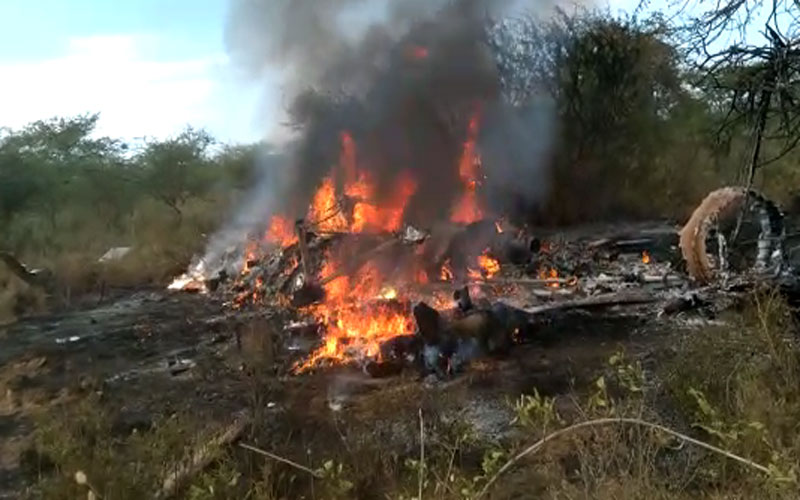 A military aircraft crashed at Eremet area in Oltinga, Kajiado West on Thursday morning.
Kajiado West Deputy County Commissioner Morang'a Morekwa told The Standard the crash occurred at 8am.
The Standard has learnt the aircraft had at least 20 occupants on board.
Eye witnesses gave differing capacity figures, with some saying the helicopter had 21 on board, while others claiming it had 23 in it.
KDF spokesperson Zipporah Kioko said in a statement that the helicopter was in a training mission, when it went down and burst into flames.
"Rescue operations are underway," she said.
The cause of the accident remains unclear.
Monitor water pumps remotely via your phone
Tracking and monitoring motor vehicles is not new to Kenyans. Competition to install affordable tracking devices is fierce but essential for fleet managers who receive reports online and track vehicles from the comfort of their desk.