Kenya should change its position on Western Sahara, envoy says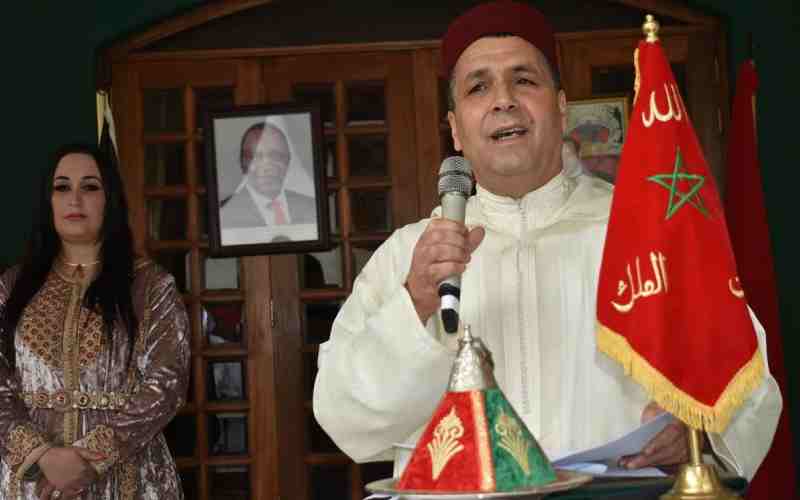 Morocco's Ambassador to Kenya, Dr El Mokhtar Ghambou now says Kenya should reconsider its position recognising Western Sahara as a state.
Ghambou said Morocco was surprised by Kenya's move to recognise the self-proclaimed state to an extent that they opened an Embassy in Nairobi.
Speaking during The Diplomat interview, the ambassador said Kenya and Morocco have a long-standing history of bilateral relations and ought to be ideal partners.
"Our diplomacy before was a matter of focus. We have since had a good relationship that should not be soured by the issues of Western Sahara. If we give more importance to history, the two countries ought to be ideal partners," he said.
Ambassador Ghambou said Morocco played a key role for Kenya to gain its independence.
He said this was made possible as a result of good relationship between founding president Mzee Jomo Kenyatta and King Hassan the Second.
"Before Kenya got independence, Kenyatta talked to King Hassan to lobby for Kenya at UN for it to get its independence, a task that the King followed through to its conclusion," he said.
This is why we reiterate that Pan Africanism cannot be reduced to institutions or monopolised by institutions like AU, it must get beyond the wall of these institutions and bring everyone on board," he added.
Ghambou said Kenya's position as a regional power and its influence at both the UN Security Council and the African Union is of much significance to the continent.
"As a regional power whose decision is of much significance for Africa to rely on, Kenya should strive to remain neutral in seeking solutions especially in times of disputes. Whether solutions needed are political or not, Nairobi should not be deemed to be taking sides," the ambassador said.
He said Nairobi should take advantage of its influence at AU to right the wrongs they made previously.
"Morocco has more stakes with Algeria despite them having closed their borders. They are important partners to us just as Kenya is, however, our presence in Kenya is more and therefore Nairobi should not be acting just to please them," he said.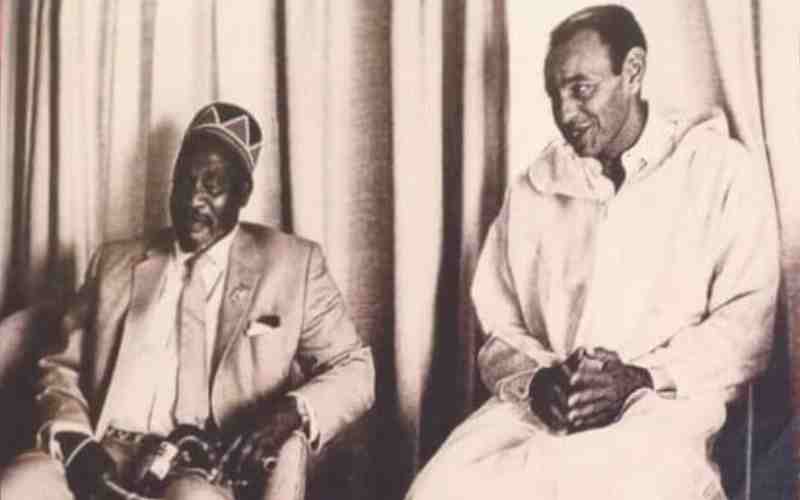 He said Morocco's monopoly over Sahara was emboldened by the recognition by the United States.
Ghambou said it was a great victory for Morocco, after the US, one of the five veto states at the UNSC, recognised its monopoly.
"If Kenya has a special bond with America which has seen the need to play neutral on the matter, Kenya should do better because we have something to offer them. We expect Kenya to really change their position and emulate the US," he maintained.
Moroccan forces and the Polisario Front, an armed group demanding independence for Western Sahara, have been fighting over the disputed territory, a vast area bordering Morocco, Mauritania and Algeria that was previously under the Spanish control for decades.
In 1991, the United Nations-brokered a ceasefire, but a planned referendum on independence was never held. The final status of the territory remains unresolved.
In a presidential proclamation in December 2020, former President Donald Trump's administration recognised "Moroccan sovereignty over the entire Western Sahara territory" and reaffirmed its support for a Moroccan proposal to grant limited autonomy to Sahrawi's under overarching Moroccan control.
"The United States believes that an independent Sahrawi State is not a realistic option for resolving the conflict and that genuine autonomy under Moroccan sovereignty is the only feasible solution," the proclamation stated.
The decision was part of a US-brokered deal that saw Morocco agree to normalise relations with Israel, making it the fourth Arab country to do so in the past few months at the behest of outgoing US President Donald Trump. Palestinians have denounced the normalisation deals as a betrayal of their cause.
In its proclamation, the Trump administration said it hoped its recognition of Morocco's claim to Western Sahara would spur discussions to resolve the conflict in line with what is known as the Moroccan autonomy plan.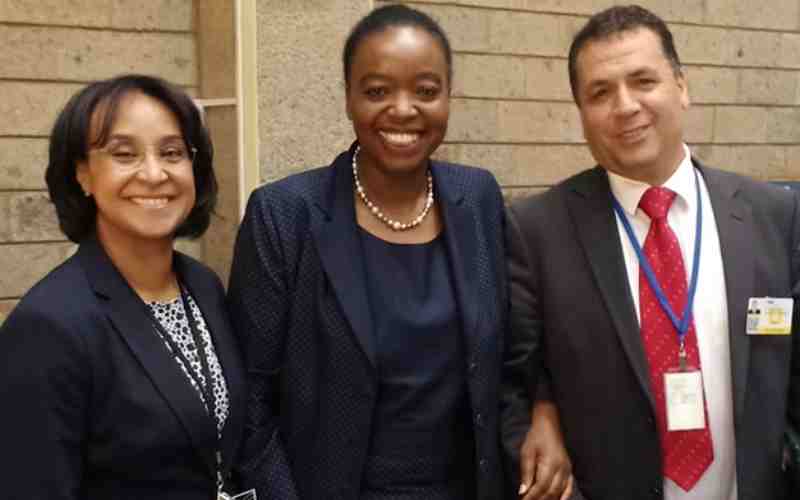 However, while Trump administration's recognition of Moroccan sovereignty over Sahara was a big victory for the North African kingdom, experts warned the move was unlikely to result in widespread support for Morocco's claim to the territory.
But Ambassador Ghambou said such claims are dangers of separatism which remains a big threat to African countries.
"Nobody is safe from separatism, we have over 23 separatist movements which can be blamed for some of the tensions we see in Western Sahara," he said.
He said as Morocco seeks to be a regional power for the northern region, Kenya as an East African regional power should instead stick to peace process according to UN to forge a different path.
Issues with au
Ambassador Ghambou said Morocco is among founders of AU which aimed to liberate African countries.
He said since the formation of the organ, diplomacy has kept on shifting in line with the Second World War and the Cold War.
"The current diplomacy is pegged on relationships between two countries based on trade. It is about anything that brings two countries together in terms of trade, arts, sports culture and people to people relations," he said.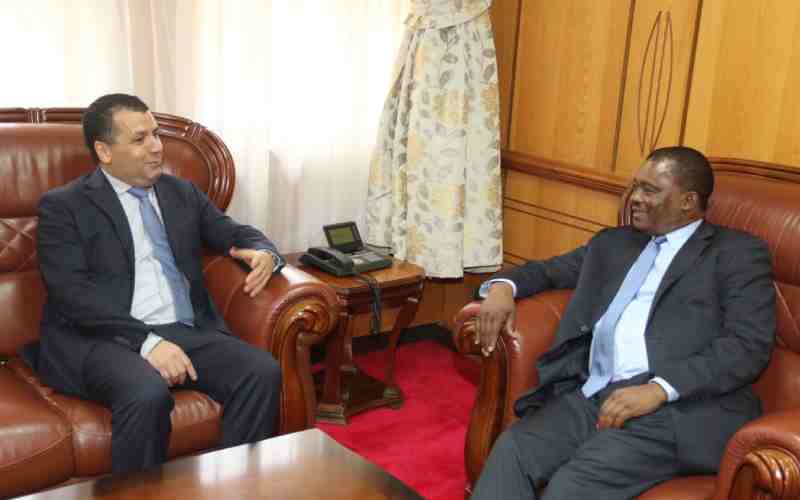 The envoy said Morocco however pulled out of the AU because it felt that there are certain areas where the latter failed to address.
"By the time we pulled out, there areas AU had not made a difference. For instance, Morocco houses millions of migrants crossing over to Europe. Our frustration is that AU doesn't recognize this problem until disasters happen," he said.
Ghambou said Africa is faced with numerous problems and AU should deal with them before they reach the rest of the world.
"AU's first mandate is to reinforce territorial integrity of member states, however, the divide and rule policies are still affecting us. When you put Africa on the table, it hurts to see how foreign institutions talk about Africa as if we do not have African's who can speak for their continent," he said.
The ambassador said, for this reason, Morocco and Kenya can share experiences of poverty, refugee and migration in collaboration to transform the face of Africa.
"It is a time for us to get away from divisive politics that Africans were made to fit somewhere and make our decisions. We should never see ourselves as subordinates or as part of something. We should embrace African benchmarking and move away from copying our colonisers," he said.
Diaspora diplomacy
Ambassador Ghambou said Kenya should further reconsider its investment in the diaspora economy.
The envoy said it is shocking that Kenyans in the diaspora are still fighting to impose Kenyan ideologies on their host countries.
"Diaspora is a major power in diplomatic relations. Morocco has over 6 million people abroad especially in the US and they have taken over the business sector. We take advantage of them a strong defense for our diplomatic negotiations," he said.
He said Nairobi should take advantage of those who have made it through the refugee programmes to change Kenya's face of diplomacy to bridge the gaps.
Monitor water pumps remotely via your phone
Tracking and monitoring motor vehicles is not new to Kenyans. Competition to install affordable tracking devices is fierce but essential for fleet managers who receive reports online and track vehicles from the comfort of their desk.