Increasing crime wave in many parts of Kenya cause for great concern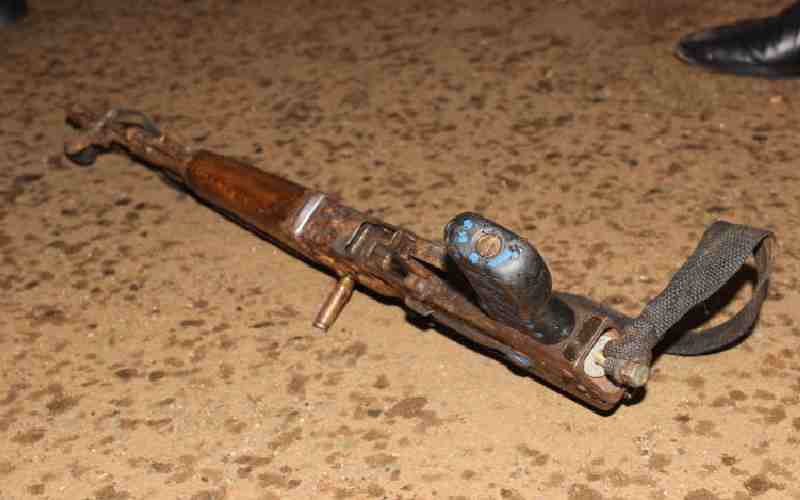 Cases of kidnappings, muggings and murder are clearly on the increase. The rate at which they have been occurring since last year is alarming.
More disturbing, however, is that perpetrators of these heinous crimes such as abductions, torture and murders have also been targeting defenceless children.
In May, eight-year-old Shantel Nzembi was kidnapped in Kitengela, Kajiado County only to be found dead days later. Her abductors had demanded Sh300,000 ransom.
In June, Priscilla Naserian, an 11-year old girl, also from Kajiado, went missing. Her body was later found dumped in a bush a few kilometres from her home. At Moi's Bridge, Eldoret, 13-year-old Linda Cherono who was missing for several days was found murdered early this month.
In Nairobi's Kayole Estate, Jennifer Michelle, an eight-year-old girl was found murdered and her body dumped at Mama Lucy Kibaki Hospital by unknown people.
In other instances, parents have turned on their own children as highlighted by the case of a woman who killed her daughter in Trans Nzoia County on April 28. The girl's crime was that she had disappeared from their home for four days.
In Nyeri, a woman was arrested early this year after her two children aged 10 and 7 years were found dead on their farm. In February, a man was arrested in Mbeere, Kirinyaga County for killing his wife and two children.
Some of these cases are symptomatic of an underlying societal problem that requires investigation. While some of the cases might pass as ordinary crime, others could have been induced by mental illness.
Of late, mental health issues have gained currency and there is need for deeper interrogation to ascertain the causes.
To some extent, the negative effects brought by Covid-19 could be blamed for the increase in crime. Many people have lost their jobs, and are unable to comfortably fend for themselves and their families.
It does not help that increased Covid-19 infections have resulted in the government taking measures that have driven desperate people deeper into penury. The attendant depression can drive some people to extremes.
The challenge now is on the government to alleviate the suffering of those driven to penury by the pandemic. Meanwhile, the police must ensure that those who break the law pay for it. Those behind daring robberies and even executions like the one involving businessman in Juja Kiambu on Tuesday must be brought to book. If that is not done, our country might soon turn into a gangland.
Monitor water pumps remotely via your phone
Tracking and monitoring motor vehicles is not new to Kenyans. Competition to install affordable tracking devices is fierce but essential for fleet managers who receive reports online and track vehicles from the comfort of their desk.