DP Ruto: I don't complain if not assigned duties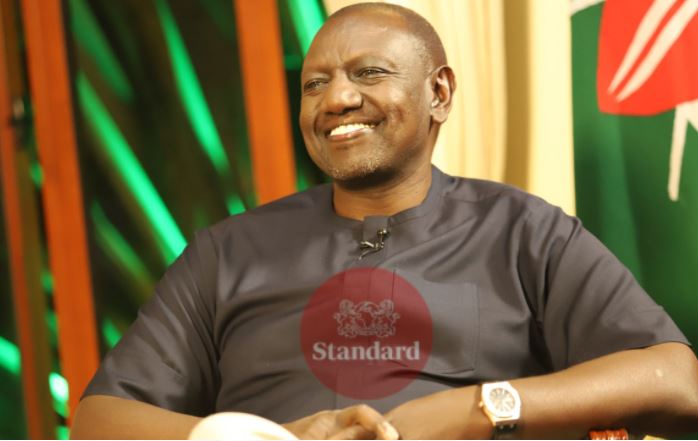 Deputy President William Ruto holds no beef against President Uhuru Kenyatta and is positive that he has discharged his duties in accordance with the Constitution.
Ruto was responding to a question on his working relationship with Uhuru on KTN News' Crossfire show Thursday night, declining to comment on the president and his mode of handling business.
"It's not good manners to discuss your boss. I want to avoid discussing what the president has said," he told KTN News.
Ruto feels that he has done what was asked of him in his capacity as deputy president, without fail or complaints.
In his own words: "I have discharged the assignments given to me by the president without fail, to the extent required by the Constitution. At any one time when my advice as the DP is required, I have given without fail. There is no duty that the president has assigned me that I haven't performed. I have fully complied," he said.
Ruto, who several have questioned his 'no-show' at functions attended and presided over by Uhuru and his frequent use of social media to address the presidency, sought to put the matter to rest saying the president chooses who he wishes to perform a certain duty and he (Ruto) has no issue against it.
"The president chooses the style of delivery in his government and you have never heard me complain. We had a discussion and the president said this how he wanted his second term to look like," he said in an exclusive interview.
DP Ruto: I have discharged my responsibilities as Deputy President in accordance with the Constitution.

The Constitution gives me the function of assisting the president #RutoOnKTN pic.twitter.com/0evYrSAjgX
— The Standard Digital (@StandardKenya) June 24, 2021
He added that he will stay in the government until their term ends in August next year because he has a job to do, entrusted to him by Kenyans who voted in the Jubilee government.
"I painstakingly, with millions of other people voted for this government and it will be the biggest betrayal if I left now," he noted.
Ruto said what Kenyans should rather focus on is their delivery as a government during the 10-year term, based on aspects of the economy like infrastructure, education, electricity connectivity and healthcare.
In recent past, the DP has sparked talk by seemingly hibernating from countrywide visits, transforming his official residence in Karen into a charity centre, and embracing Twitter as his official communication channel.
His alienation from government functions despite occupying the second most powerful office began manifesting largely last year, to the point he found himself having to catch up with developments of a government he helped form.
Monitor water pumps remotely via your phone
Tracking and monitoring motor vehicles is not new to Kenyans. Competition to install affordable tracking devices is fierce but essential for fleet managers who receive reports online and track vehicles from the comfort of their desk.