Court of Appeal constitutes seven-judge bench for BBI appeal cases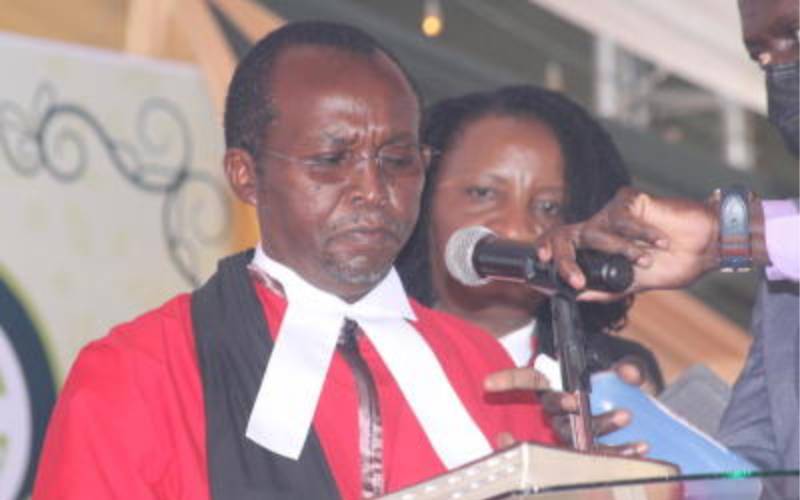 The President of the Court of Appeal has named the seven judges to hear the Building Bridges Initiative (BBI) Appeal cases.
This is after a five-judge bench of the High Court ruled against the BBI process terming it as 'unconstitutional, null and void' on Thursday, May 13.
The judges' decision was, however, appealed by interested parties.
The seven-judge bench will comprise of Court of Appeal President Daniel Musinga and Justices Roselyn Nambuye, Hannah Okwengu, Partick Kiage, Gatembu Kairu, Fatuma Sichale and Francis Tuiyott.
The bench will hear the cases for four days starting June 29 to July 2nd.
Court of Appeal President Daniel Musinga had given the directive after the case was mentioned in a case management conference which involved all parties participated in.
President Uhuru Kenyatta and ODM leader Raila Odinga picked six lawyers to appeal the High Court judgement that annulled the BBI process.
The duo formed a legal team, led by Attorney General Paul Kihara, that they hope will dismantle the ruling by the High Court judges and allow the BBI reggae to stay on. 
In the team to revive the BBI are Solicitor General Kennedy Ogeto, former BBI joint secretary Paul Mwangi, members of the BBI committee of experts Prof Ben Sihanya, Prof Kibe Mungai and city lawyer Jackson Awele.
"Unless this application for stay of execution of the order is heard urgently, there is a real risk," the AG's application read.
BBI secretariat co-chairs Junet Mohamed and Dennis Waweru had vowed to appeal the case, accusing the judges of deliberately acting to plunge the country into a constitutional crisis and chaos through judicial activism.
"As law-abiding leaders, we respect the decision of the court. But we don't agree with it. Consequently, we are setting up a legal team to look into and appeal the ruling," Junet said.
Monitor water pumps remotely via your phone
Tracking and monitoring motor vehicles is not new to Kenyans. Competition to install affordable tracking devices is fierce but essential for fleet managers who receive reports online and track vehicles from the comfort of their desk.