8300 tourists flock Naivasha for the WRC Safari Rally : The standard Sports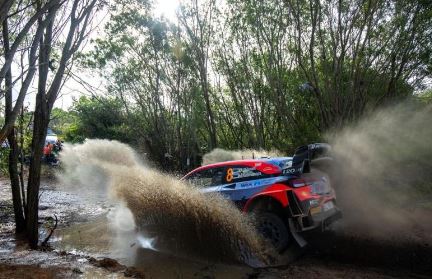 As the WRC Safari Rally revs-off on Thursday at Moi International Sports Centre, Kasarani, all Three and Four Star hotels in Naivasha, the main section of the rallying circuit have been fully booked.
The hotel rooms had been booked in advance for participants and their crews.
It is estimated that each driver and co-driver has a crew of at least 20 members who'll be on standby round the clock as long as the cars are on the road.
There are about 8,300 visitors according to Nakuru County Tourism Association (NCTA) treasurer Farid Abdalla.
Abdalla said the global competition making a comeback to Kenya after a 19-year-hiatus has attracted lots of enthusiasm among Kenyans. It has also attracted a host of benefits, which also include an influx of local tourists.
These foreign drivers and their entourage have come as far as Europe, Asia, Africa and the Americas and are ardent and consistent stakeholders in WRC Championships.
"Some of these foreign visitors have come with their family members who most probably will offer them moral support hence also attracting the influx of tourists into our country," Abdalla told The Standard Sports.
The influx of these visitors started to be felt three weeks back and for now, it is all systems go at the venue of the four-day competition.
Abdalla confirmed that all the hotels in Naivasha had been fully booked three months before the event.
He said most of these visitors are also scheduled to stay in the country for four weeks from the time they booked into their hotels until a week after the competition.
"This is a welcomed move for tourism and hospitality industries, which have spurred up businesses that had a sudden drop from last year from the effects of coronavirus pandemic," said Abdalla.
He confirmed that service crew members were part of the visitors who had secured advanced bookings and are settled in luxurious hotels in town (Naivasha) and its environs, which include hotels around Lake Elementaita.
"There is a likelihood the effects of the rally could spill over to Nakuru Town from the trend of activities we have studied for the past three weeks," he said.
Abdalla confirmed that NCTA had trained all its staff who will be working round the clock for all the visitors during the mega event.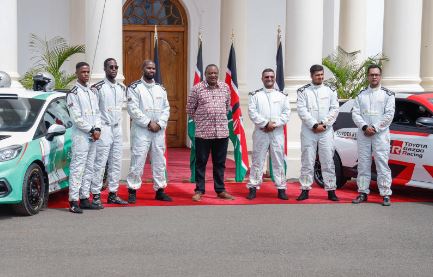 They include waiters, cooks, housekeepers, managers and hotel managers who underwent a one-weeklong refresher training in Naivasha.
"All these have been and will be coordinated from a central point that will see all visitors given the best services possible from the experienced staff," said Abdalla.
Asked if the hoteliers had taken the advantage of the big number of visitors to increase their rates, he said that is not the way they operate.
"We don't take advantage of situations to increase our rates. We have standardised rates that do not change whether we are in low or high seasons. We operate professionally. We can only have special offers but not a change in rates," he said.
While studying the terrain, most of the drivers have so far gone through their rally and pace notes after testing the routes with their vibrating machines and are ready for official business on Friday.
Nakuru County will be represented by the Kabras Rallying Team of Onkar Rai, Baldev Chager and Erick Bengi.
Rai will be co-driven driven by his long time ally Drew Sturrock in a Volkswagen Polo 5, Chager to be co-driven by Ravi Soni in a Mitsubishi Evolution 10 while Bengi will also be in a Mitsubishi Evolution 10 and to be co-driven by Peter Mutuma.