Kisii Members Club closed – The Standard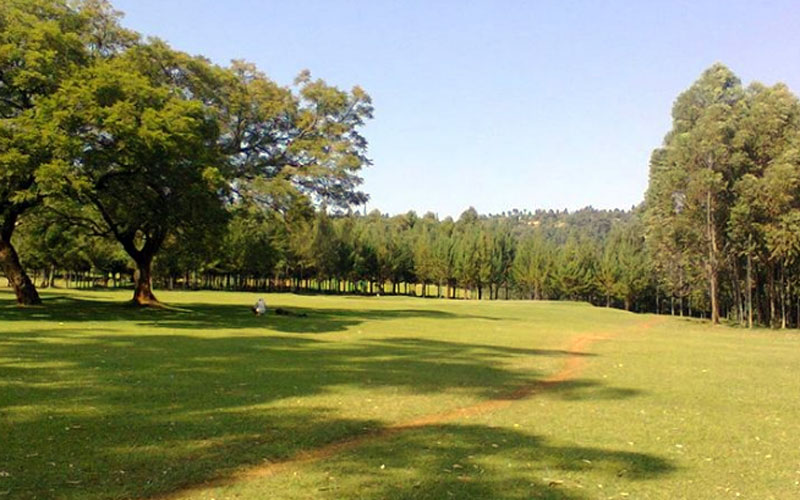 The Kisii Members' Club has been closed indefinitely.
It is alleged mismanagement has contributed to the facility's fall.
Staff members have reportedly gone for three months without their salaries, and the Club's facilities, including the seats and accommodation areas, are in deplorable state.
The bar at the facility has empty shelves and the swimming pool has not been treated for several months.
The facility's club house, on the other hand, is now a rats' paradise.
Members were told, in a message, that the sporting club will be closed "until further notice".
On Sunday, June 20, subordinate staff members boycotted work, protesting lack of pay for three months.
The club's management committee has been in office for three years despite regulations requiring they hold elections annually to select new officials.
The club's treasurer recently resigned, citing medical reasons.
The facility's Executive has not held any meeting for months now, claiming quorum has been difficult to achieve.
It is reported the Club is in arrears of Sh5 million, which has not been collected from members, who are allegedly unwilling to contribute, citing lack of value for money.
Naftal Obwocha, a member of the facility, withdrew his membership in October 2020, claiming the committee members had "individually and collectively failed the club through acts of omission and commission".
In his letter, Obwocha lamented that the club had failed to pay employees on time, illegally sold off assets and failed to settle debts owed to suppliers.
In 2018, Kisii Club had an active membership of 150. That number has significantly reduced to 30 in 2021.
The Club's golf team has lost at least six members to Kericho.
The golfers' migration has been attributed to unending dispute between the Golf Course Committee and the Club's Executive Committee.
The golfers have been complaining about the state of the nine-hole golf course.
The Club's chairperson, Andrew Kombo, said the migration of golfers has nothing to do with the condition of the Kisii Members Club.
"Each club has its own political intrigues. We have different interests. Let us have our own fights, but then build our club. People move from one place to another, and that is normal," he said.
Kombo further blamed the Club's woes on the adverse effects of Covid-19, including the ban on sporting activities.
On salaries, he said they have an elaborate plan that would ensure employees' dues are settled before it gets too late.
The Kisii Members Club, which sits on a 26-acre parcel of land, was founded in 1914.
The facility's golf course measures 5,703 yards for men and 4,847 yards for women with a par of 70 for both.
Monitor water pumps remotely via your phone
Tracking and monitoring motor vehicles is not new to Kenyans. Competition to install affordable tracking devices is fierce but essential for fleet managers who receive reports online and track vehicles from the comfort of their desk.