ODPP unveils new measures in fight against FGM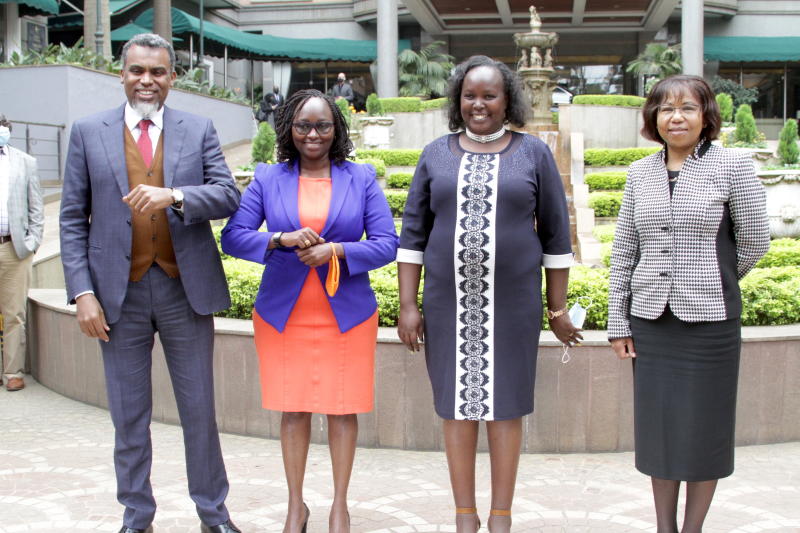 Victims of Female Genital Mutilation (FGM) could soon enjoy a quick dispensation of justice after Office of the Director of Public Prosecutions (ODPP) unveiled a new framework to curb the vice. 
Director of Public Prosecutions Noordin Haji said yesterday the new standard operating procedures would enhance efficiency in the investigations and prosecutions to ensure perpetrators are swiftly punished.
In the last year, the ODPP has registered 25 new cases of actual conduct of FGM, 39 cases of aiding the conduct, eight of procuring persons to conduct it, 31 on failure to report FGM, four on use of derogatory language and 15 on subjecting children to the practice.
Haji spoke when he presided over a validation workshop on FGM in a meeting attended by stakeholders, including Anti-FGM Board CEO Bernadette Loloju, Lady Justice Agnes Murgor and Asenath Mwithaga, a representative from United Nations Population Fund (UNFPA).
He revealed his office had formed a special anti-FGM unit comprising of 50 female prosecutors to prosecute the vice. However, Haji said efforts by his office to prosecute perpetrators were being derailed by the secrecy surrounding the vice among communities that practice it.
"This is why this time we have settled on women to prosecute as they spearhead the fight against the vice. This will also encourage affected women to come out and share their experiences so that they can get help," he noted.
"Successful prosecution of cases could lead to the prevention of the vice promoting the rights of girls and women fostering full realisation of their potential," he added. 
According to Loloju, lack of political will had made it difficult for the government agency and communities to work together to fight the harmful practice.
She lamented that hostility from the communities that still carry out this practice had put Kenya's goal of ending FGM by 2022 in jeopardy.
"Though we are working on having the vice end by 2022, there is need to have a multi-sectoral approach that will help us have consistency and efficiency while prosecuting FGM cases," she said.
Loloju said the National Police Service has had the war move at a sluggish pace due to what she termed as poor drafting of charge sheets and P3 Forms.
"This is one of the biggest challenge for us; our officers are yet to understand the FGM Act. Most of them including chiefs just do shoddy work, which cannot stand in a court of law," she noted.
Kenya criminalised FGM in 2011 with a minimum punishment of three years imprisonment.  
One in five women and girls aged between 15 and 49 have undergone FGM, which usually involves the partial or total removal of the female genitalia and can cause a host of serious health problems, according to the United Nations.