Kenya's Bhaveet Chudasama becomes Africa Champion in Shooting Para Sport : The standard Sports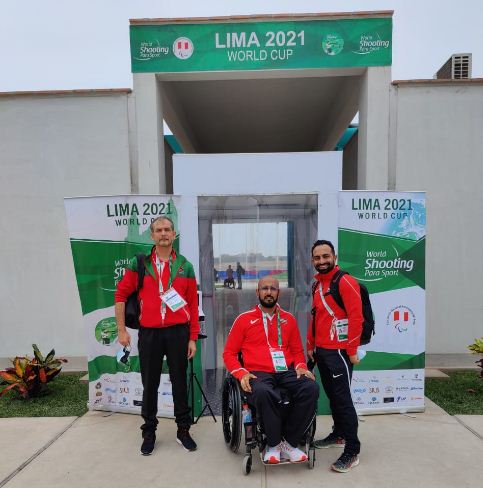 Top Kenyan Paralympian, sharpshooter Bhaveet Chudasama pulls through in Lima Peru to become Africa's Shooting Para Sport champion. 
Bhaveet who scored a MQS of 459 in the 50m Pistol SH1, tilted multiple World Cup medalist and reigning Africa champion Von Zeuner Kohne of South Africa's record to emerge Africa's best Paralympian in shooting sports.
Sharing the good news to Standard sports from Madrid on his way home, Bhaveet said that the road to the Tokyo 2020 Olympics has been both an exciting and learning experience.
 "I am currently the African champion and that feels really good. I now look forward to the bipartite system application for the upcoming Tokyo 2020 Olympics. I will keep you updated on how that goes," said the new African Champion.
"I am pleased with my progress in the sport but there is always room for better. In the next events, I will work harder to ensure that I make it through the quota system." 
A sport shooting relies on achieving the MQS (Minimum Qualifying Score) as set out by the International Paralympic Committee (IPC).
Bhaveet who now has continental advantage takes a short break as he awaits the bipartite application and verdict. He looks forward to sharing his training schedule if considered for the Tokyo 2020 Olympics.
Bipartite process
The Qualification Criteria for the Tokyo 2020 Paralympic Games ensures that the best athletes in each sport are given an opportunity to compete at the Games.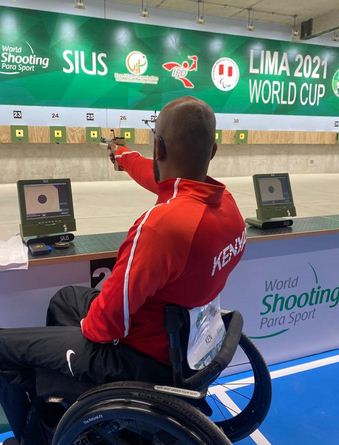 While the primary method of allocating qualification slots is through rankings and performance in competition, the International Paralympic Committee established the "Bipartite Commission Invitation Allocation Method".
These invitational qualification slots are granted on set principles and are awarded to the individual athlete, not to the National Paralympic Committee (NPC).
The principles are meant to ensure:-
• The participation of top athletes who may not have had the opportunity to formally qualify through other methods.
• The representation of athletes with high support needs.
• That medal events will have sufficient representation for viability; and
• To enable balanced representation by gender.