Four people rescued, several trapped as bridge collapses on Waiyaki Way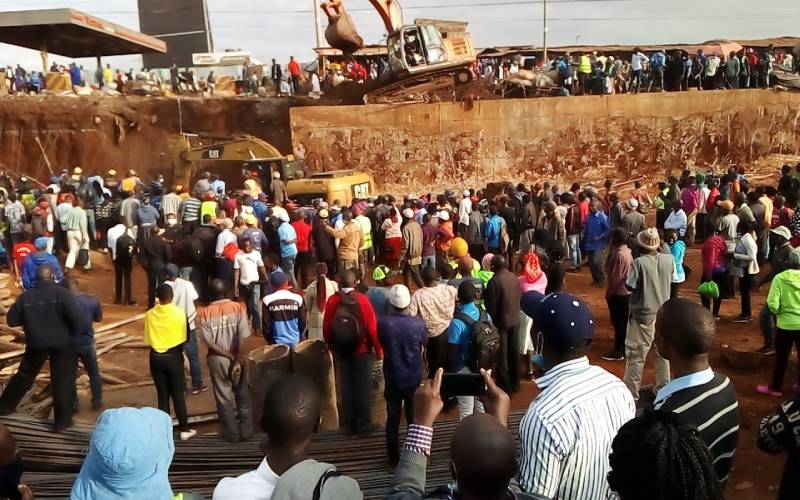 Rescue operations underway after a bridge under construction along Waiyaki Way collapsed this evening trapping several people.
According to witnesses, four people have been rescued and several others still trapped under the soil where the bridge collapsed on James Gichuru-Rironi Road in Westlands.
It was reported that the cut soil on the back collapsed, while the workers were retaining the wall enforcement, and the bridge came down trapping traders who were selling their wares nearby.
"Two people have been taken to Eagle Nursing Home Medical and Health in Westlands, but the excavators are still at the scene, we do not know if there are still more people," a witness told The Standard.
Motorists moving from the city centre into Westlands and from Kangemi towards CBD are stuck in traffic, as a result of the collapse.