Six police officers arrested drinking in bar during curfew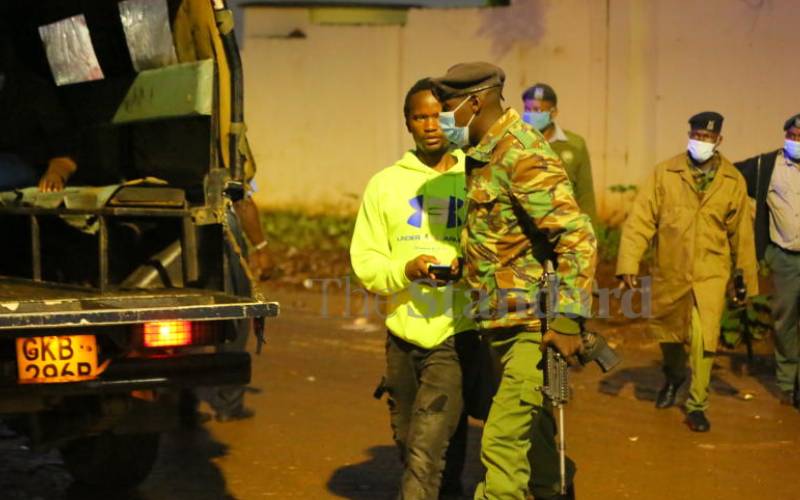 Several people including six police officers spent the weekend in police cells after they were detained for breaching Covid-19 protocols in Kisumu County.
The six Nakuru-based police officers were found partying at a popular bar in Nyamasaria, Kisumu County, and detained at Kondele Police Station.
A police report seen by The Standard indicated that the cops did not resist arrest and will be arraigned in court on Monday alongside those nabbed at different locations for flouting directives aimed at taming the spread of the virus.
This came as authorities, led by County Commissioner Josephine Ouko, heightened patrols to ensure that residents observed the revised curfew hours that now start at 7pm.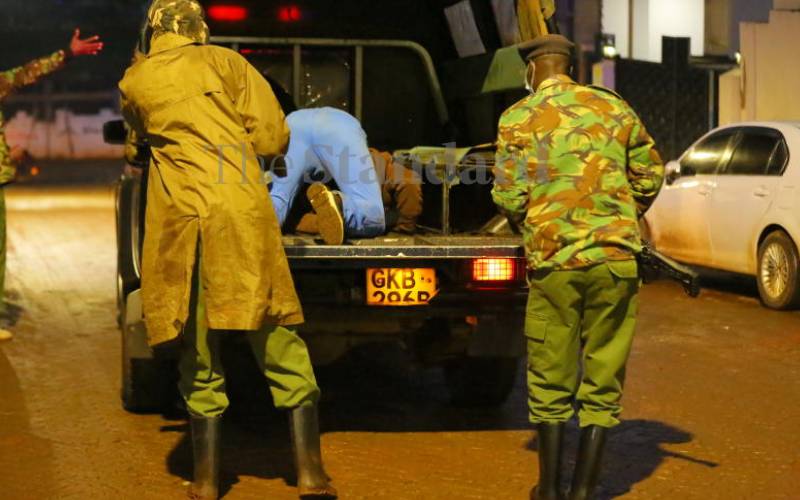 In Muhoroni, a family was forced to bury their kin, Risper Juma, at 4am on Saturday for breaching the protocols.
The family had reportedly acquired a burial permit to inter Risper on Friday but failed to do so within the stipulated hours and kept the body for a night vigil.
County Commander Samuel Anampiu said that the burial was supervised by police officers.
"Acting on intelligence, a multi-agency team comprising of the Deputy County Commissioner, the Sub-county police commander, the sub-county criminal investigations officer and respective parties all of Muhoroni Sub County visited the homestead," said Anampiu.
On Thursday, the government imposed a dusk to dawn curfew on 13 Lake Region Economic Block counties to curb the spread of Covid-19.
"All offenders will be nabbed," warned Nyanza regional traffic boss Mwangi Nganga.
Monitor water pumps remotely via your phone
Tracking and monitoring motor vehicles is not new to Kenyans. Competition to install affordable tracking devices is fierce but essential for fleet managers who receive reports online and track vehicles from the comfort of their desk.