Respect president's order on political gatherings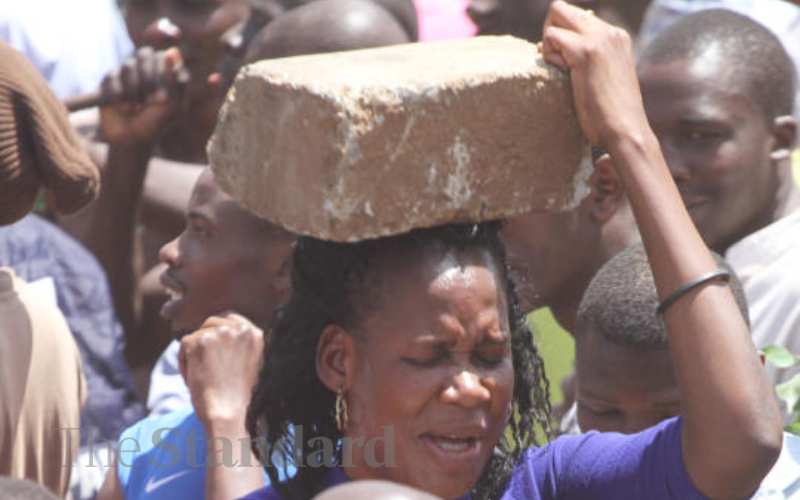 On June 3, we castigated politicians right here after they attracted huge crowds during the Madaraka Day celebrations in Kisumu. In addition, we told Kenyans to blame the government and politicians should there be an upsurge of Covid-19 cases following the celebrations, which saw thousands of Kisumu residents spill to the streets, caring less about Covid-19 protocols.
Six days to Madaraka Day, we had warned the politicians to avoid the temptation of drawing massive crowds before or during Madaraka Day after ODM leader Raila Odinga was sighted addressing crowds in the town.
We reminded the politicians that the deadly Indian strain had been detected in the county and that they should not risk stoking the fire. "Politicians must behave responsibly to avoid unwittingly luring their gullible supporters to early graves," we warned.
But the politicians did not heed our advice, neither did the government. The results are out for everyone to see. The virus is now wreaking havoc not only in Kisumu, but also in the neighbouring counties, forcing the government to tighten the containment measures in 13 counties, including having the curfew start at 7pm instead of 10pm.
Had the politicians behaved more responsibly, what we are witnessing in the region could perhaps have been averted.
Unfortunately, politicians and the government are yet to apologise for the mess that they created in Kisumu. What's even more annoying is that they don't seem to have learnt anything from this incident. They seem determined to continue behaving normally in these very abnormal days.
Deputy President William Ruto at the weekend addressed a huge gathering in West Pokot where social distancing and wearing of masks was not a priority.
Three days ago, Raila was busy addressing a gathering in Mombasa where he told off Wiper leader Kalonzo Musyoka.
While they are doing this, political gatherings remain suspended following the president's directive in early May. There is a big problem when Raila, Ruto or even Uhuru is seen addressing a crowd.
Besides the danger of such meetings being super-spreader events as is suspected to have happened in Kisumu, other politicians would be tempted to also call meetings. In addition, when ordinary Kenyans see such reckless gatherings with the country's top leaders in attendance, some dismiss Covid-19 as a hoax.
That is why it is important for leaders to stop preaching water and drinking wine in so far as Covid-19 is concerned. They must lead by example. They must hold their horses until the storm has passed and it is safe for people to gather. If Kenyans die after contracting Covid-19 during such meetings, politicians will have blood in their hands.
Monitor water pumps remotely via your phone
Tracking and monitoring motor vehicles is not new to Kenyans. Competition to install affordable tracking devices is fierce but essential for fleet managers who receive reports online and track vehicles from the comfort of their desk.