Nothing right with a 7-year-old driving a vehicle on public road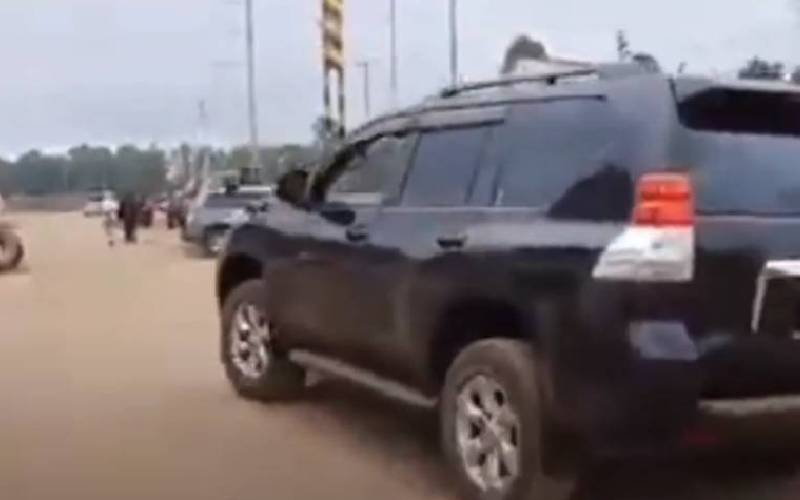 Many years ago, Kenyans were told that some gentleman had accomplished a big feat, something to do with driving, and made it to the global list of extraordinary drivers.
In those days, there was no internet as we know it today, but the communications technology was good enough and even stories from overseas used to be published or aired.
And so, the local press reported that a Kenyan had won the world's first reverse driving rally in the New Zealand Auto Reverse Rally, a feat no African driver had ever accomplished.
This super driver was praised all over the country — with an offshoot of the story being that he had driven or was to drive from Mombasa to Nairobi, then to Nakuru, Rongai and back to Nairobi in reverse.
For a nation that loves lies, liars, cars and driving recklessly, this was big news, and Cabinet ministers, car dealers, hotels and generally Kenyans who love hanging around any kind of achievers, jumped on this bandwagon and showered the talented super driver with gifts.
The excitement gene has been in Kenyans for ages, and there was so much excitement — not just because he was a record breaker, but because his victory was achieved in a driving competition.
The whole driving in reverse and breaking records thing was a hoax — another testament that Kenyans have been thriving in telling lies and being lied to in equal measure for eons.
It is an undeniable fact that Kenyans are easily excitable, but when the object that tickles their fancy concerns driving, their level of excitement rises astronomically, as it happened some days back when a video appeared online of a seven-year-old behind the wheel of his father's car.
Truckloads of accolades were heaped on the young man, and all sorts of adjectives, with genius being the least, were poured on him. Educationists and talent scouts and scholars and super parents and all types of experts were pontificating that the government must set up a special fund for the young man because he is the future Formula One champion who will put Kenya on the global Grand Prix track.
Nothing wrong with praising and encouraging a young man who can accomplish a feat majority of adult motorists cannot because they bribed their way through backstreet driving schools and continue bribing the police on the highways since they do not know traffic rules and also to them, laws are just suggestions.
Laws being proposals for Kenyans is the reason why there was outrage when the young man's father got charged and fined for letting an underage person drive his car on a public road. Of course, the State was accused of hindering progress and killing talent.
This warped idea that laws, especially those pertaining to road safety, are suggestions motorists are not under any obligation to follow is what leads to impunity on the roads and the attendant carnage.
Had the father deliberately not forgotten that a seven-year-old child should not be behind the wheel on a public road, he could not have been fined.
But he is a typical Kenyan, not any different from the Kenyans who were furious that the book had been thrown at him for disobeying traffic laws and getting overly excited while at it that he had to film and share the clip.
Kenyans wail daily about reckless drivers and road accidents, and say that the police do not want to enforce traffic rules, but are fine with an underage child who has not qualified to get a drivers' licence being allowed to drive on a public road.
That the young man can operate a motor vehicle is not in doubt, but there are laws that govern different aspects of our lives, and they should be followed.
If they are oppressive and should be repealed, then the adults in the room should act and channel their proposals to the pathological liars in Parliament.
The idea that such a child should be encouraged to drive on public roads because he can be a future Formula One champion is arrant nonsense; hogwash fuelled by unmitigated ignorance and driven by reckless stupidity.
There are institutions in Kenya where Formula One-related races are held, and there are categories for children. The overachievers whose names were being thrown around did not become world-beaters because their parents contravened the laws, but because they followed the right procedures and enrolled them in appropriate institutions when they were young.
You cannot be a people who want laws to be observed and yet teach young people that is fine to break laws. Choose a side and snap out of the communal echo chamber that is taking the country in reverse.
Monitor water pumps remotely via your phone
Tracking and monitoring motor vehicles is not new to Kenyans. Competition to install affordable tracking devices is fierce but essential for fleet managers who receive reports online and track vehicles from the comfort of their desk.