Harold reads his budget, kitchen gets lion's share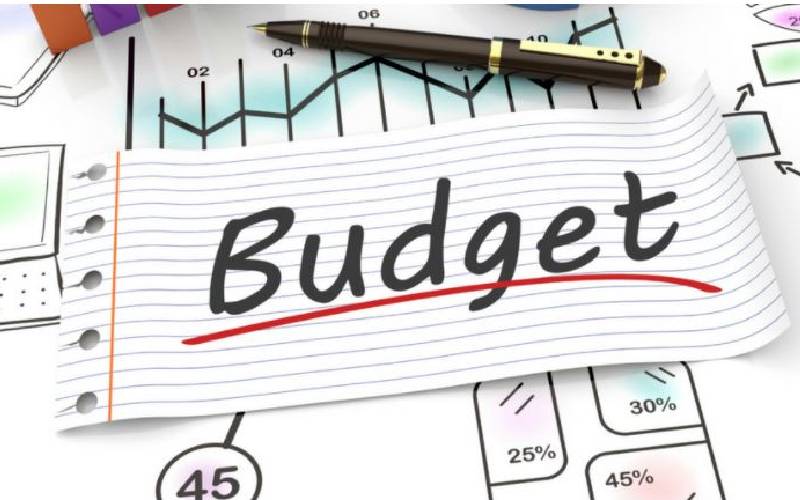 Every year, Harold reads his budget a week after the nation's Treasury Cabinet Secretary has presented theirs. It is a competitive world.
So on Thursday morning this past week, Harold picked my backpack, paced around the house posing for imaginary photos, and finally slammed the bag on the table. He then unzipped the bag, whipped out an old exercise book, and announced it was time for budget reading.
While Kenya's budget was read for over 50 million people, Harold reads one for one and a half men. The money was distributed among counties, which were the five rooms of the house: a study room nobody uses, the living room, the kitchen which only one of us uses, his bedroom and my bedroom.
"Gentleman, I will distribute this money as follows," he started, explaining his Sh5,000 budget which will be funded by churchgoers and TV watching villagers.
"The biggest county receives the biggest share of the money," he said, allocating Sh1,500 to the kitchen where he spends half his time. We both knew his budget would barely cover a week.
And in order of size, he went down to the smallest county, which was my bedroom, which received nothing.
It was important to note that in the budget reading, even the study room, which contains an atlas so outdated that Iraq and Kuwait are still called Mesopotamia, was allocated some money. The study room is but a website; only spiders live in it.
"However," he said after ordering me to fetch him a glass of local liquor, much in the same way the Treasury CS asks for a glass of water, "the most useless county will receive no funding. We won't encourage laziness."
Harold says that I oversleep and that it is the reason we wallow in poverty. But I insist that we are poor because most of the loans have been used to procure wine from Sue's drinking den.
Harold has been levying high taxes on the importation of goods; I can never buy a loaf of bread and eat it in peace without slicing him a piece. He has not offered any subsidies for his local manufacturers.
I have to pay him for using his sewing machine even when it is his cassock I am fixing. How do I pay him, you ask? My food is taxed, that is, some moves from my plate and onto his.
But Harold's budget really hurt when I realised that all the money he was borrowing would be paid by yours truly. I protested but the sergeant at arms was summoned. It turned out Harold was playing that role as well; he left his podium, came and slapped me, then went back to reading his budget.
In the end, departments controlled by Harold received Sh4,800, the lion's share of the budget. I pocketed the rest, with Harold telling me that the devolved units did not deserve any allocations as they had shown misappropriation in the last financial year, including spending on cake. It is a national cake, I argued, and got slapped again.
You now understand why on my birthday, last Sunday, I led all worshipers away from the church and to my birthday party. You will also forgive me for having swindled Harold by taking the offertory away from him.
After our budget had been read, it was now time to draft the budget of the church, which gets read today.
Harold asked his chief economist, yours truly, to swing into action. I protested, saying that I had not been consulted in the writing of the home budget, and I wanted to be left alone.
"I cannot leave you a loan when it is these loans I use to feed you. If you want peace, go farm yours," he said. He meant peas, which are the main product in Harold's diet.
So I made a budget. Harold plans to buy a car that will be used in the ministry. It is not the ministry you are thinking about, no. He is the minister of irrigation both in the church and at home; his throat is kept irrigated at all costs.
Fueling the car will be done by the faithful. They will also guard it in turns. If it fails to start, there is a group whose sole responsibility is to push it. He has already received an offer from a neighbouring village for a jalopy.
Harold believes a car will help him drive his points home; often, he struggles with it.
Today, as he reads his budget, I will keep my distance so when the stones start flying, he can realise that while he dreams of a way to drive, others can make things fly, even though they be missiles.
Monitor water pumps remotely via your phone
Tracking and monitoring motor vehicles is not new to Kenyans. Competition to install affordable tracking devices is fierce but essential for fleet managers who receive reports online and track vehicles from the comfort of their desk.