Hafsa Mohamed: Missing woman rescued by police in Kayole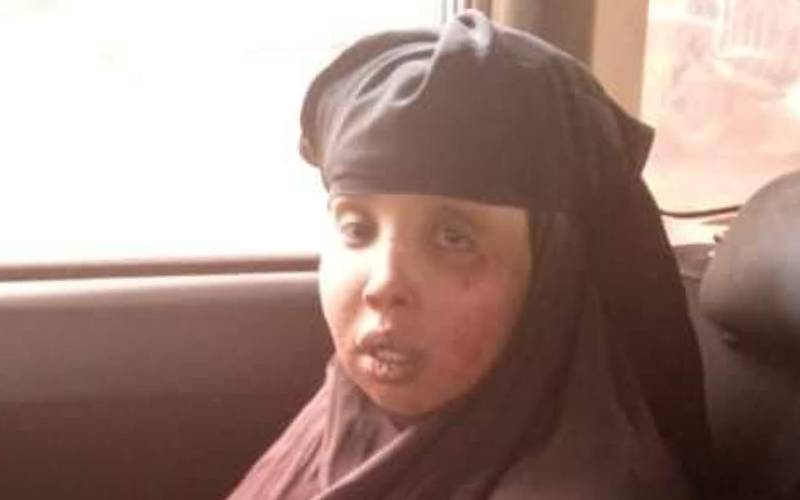 A 23-year-old woman, Hafsa Mohamed, who went missing in Eastleigh has been rescued by police in Kayole. 
Hafsa, who lives at California Estate in Nairobi, was allegedly kidnapped on Tuesday, June 15, 2021.
She was rescued from an abandoned house at Matopeni in Nairobi's Kayole slum where she had been forced into a water tank.
Hafsa went missing from her shoe shop in Eastleigh's Kamukunji Trading Centre five days ago, with her abductors demanding a Sh5 million ransom from the family.
Family members who spoke to The Standard said they did not pay the ransom. 
Detectives who carried the rescue operation said investigations led them to the suspects who had fled the scene a day before.
Kayole DCIO Rioba Gisiri said the woman was found today at around 10am. She was in stable condition although some of her fingers had bruises.
"We found food in the abandoned house where they were keeping her, but she never ate what the abductors offered her," the police boss said.
Gisiri said the kidnappers had left a notebook they were using while asking for ransom at the entrance of the house. It is the notebook that drew the attention of neighbours.
When neighbours sought to have a look at the book, Hafsa, who was locked in the house screamed for help prompting them to seek police intervention.
By the time the police, who were on a joint operation, visited the scene this morning, the perpetrators were long gone but the girl was still locked up in the house.
Hafsa was taken to Kayole Police Station where she recorded her statement. 
Before her disappearance, surveillance camera recordings at her shop showed she entered the store at 4:44pm on Tuesday in the company of another woman identified as Hafsa Abdulwahab.
Investigations into the abduction are still ongoing.