Family fights for chunk of island as residents adamant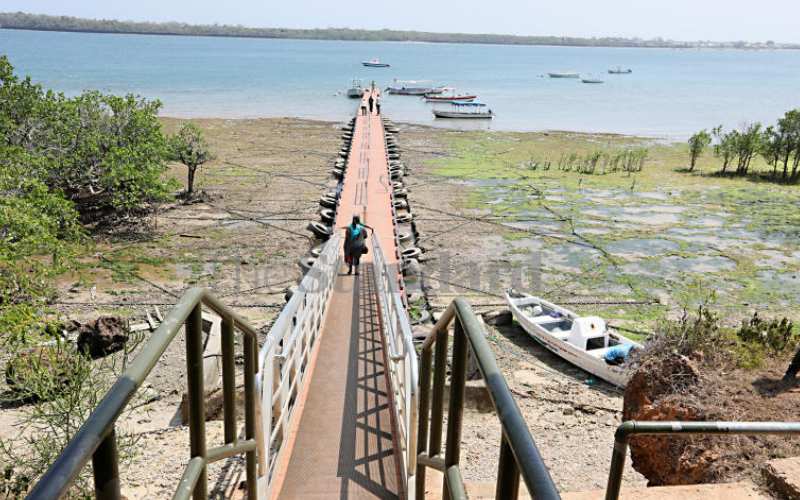 A long-running dispute for control of a swathe of the expansive Wasini island in Kwale County has reached its peak with a family pleading with residents to allow survey work on the parcel.
The Saggaf family urged squatters to allow surveyors and security officers to facilitate adjudication of the 289 acres, saying they have no intention of evicting anybody or destroying property.
"We are urging residents of Wasini island to cooperate with surveyors and the security detail and allow them to do their work. Our aim is to demarcate the land and produce title deeds. We have no intention of evicting anybody," said family spokesman Mohamed Saggaf.
But residents led by Mwinyihajji Abdallah, Chochi Shee and Said Fumbo disputed the fact that the Saggaf family owned 289 acres, saying that was a scheme to dispossess them.
The residents admitted that the Saggaf family has land, but argued that it was less than the 289 acres that it was laying claim on.
"The Saggaf family wants to evict us and that is why we have resisted. It owns land but it cannot be 289 acres," said Abdallah, urging the family to stop using force.
Fumbo pleaded with the government to review the acreage of the Saggaf land, saying they were claiming too much.
"We are blaming the government for allowing the Saggaf family a big chunk of land that will displace other families who have lived on the land for decades. This is unfair to the rest of us," Fumbo protested.
There has been a standoff between residents and the Saggaf family since February this year after an attempt by surveyors to demarcate the land were thwarted by locals even after Lunga Lunga Deputy County Commissioner Alason Hussein assured that police would provide security.
But Mohamed called for a peaceful process, saying they did not wish to throw anybody out of their homes.
The spokesman said they were seeking to work closely with residents to ensure the interests of everyone were catered for and to stop the ongoing excavation for building blocks, which was causing destruction to the prime land.
Mohamed said the High Court ruled in favour of his family in 1995 and that the National Land Commission later confirmed the land was theirs.