Mary Moraa upsets seasoned athletes to qualify for Olympics in women's 800m, Michael Saruni fires warning shots : The standard Sports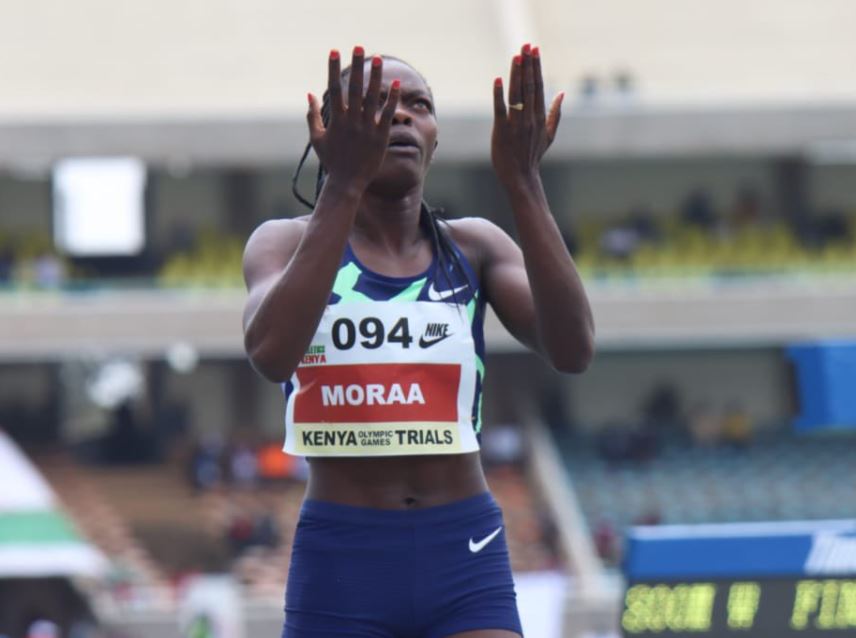 Mary Moraa beat a classy line to wear Women's 800m crown at the Olympic national trials inside Kasarani Stadium on Saturday.
Moraa led 2013 world 800m champion Eunice Sum and Jarinter Mawia.
US-based youngsters in Michael Saruni and Emmanuel Korir topped in the men's race ahead world 800m bronze medallist Ferguson Rotich.
It now remains to be seen if any of the three can fit into two-time Olympic champion David Rudisha's shoes in Tokyo.
"I am ready for the Olympics. I have been training. I still have some unfinished. I will go back to the US for training. I don't want to change anything. It is working for me, why should I change?" quipped Michael Saruni after the race.