Man who defiled 15-year-old daughter to serve two life sentences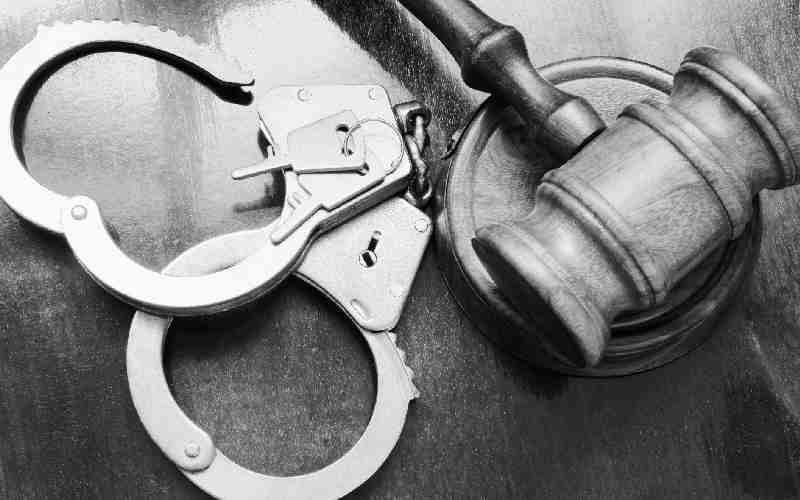 A shopkeeper will serve two concurrent life sentences for defiling his 15-year-old daughter and infecting her with HIV.
The 45-year-old from Muthara market in Tigania East, Meru County, is said to have defiled the minor for days, after her mother left her under his care.
It is alleged the man knew he was living with HIV.
The farmer, requested Principal Magistrate Patrick Wechuri to set him free, claiming he had four other young children, who would suffer.
"I have noted your mitigation. I have also noted sentiments by the State Counsel. You have mentioned children who will suffer.
"However, the State has also told us that the minor will suffer for the rest of her life. You ought to have thought of your daughter before committing this offense," the magistrate ruled.
He had been charged with two offenses of incest and defilement against the 15-year-old between March and May 2020.
The court relied heavily on the evidence produced by a clinician and the investigating officers, claiming he knew he was living with HIV.
In his defence, he told the court his daughter had stolen money from him and after caning her, she ran away to his estranged wife.
"We have one child, who is disabled and I have been the sole breadwinner for my children. Imprisonment will deny them fatherly love, care, and provision of basic needs.
"I ask for forgiveness for the sake of my children. They will suffer," the accused said in mitigation.
State Prosecutor Celestine Matele asked the court for deterrent sentence, citing the offence would leave physiological scars on the three daughters and two sons, the victim being the firstborn.
"The evidence has already proved it is you who defiled the minor and there was no evidence that you used any protection," Wechuri said.
The magistrate cited a clinician, who gave evidence that he was their patient on Anti Retroviral (ARV) therapy, and a test that showed that the minor had contracted HIV from the encounters. 
After the ruling, his relatives pledged to appeal the sentence, alleging he had been framed by his estranged wife.