Forget the lyrics, dance moves driving force behind African music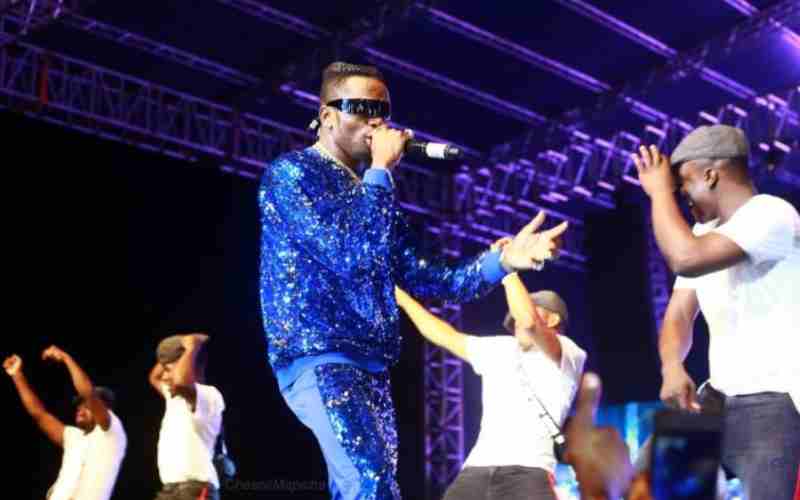 Hardly a year since it was released, Diamond Platnumz's music video Waah, featuring Congolese singer, Koffi Olomide, has hit 70 million views on YouTube.
It is one of the biggest songs and has enjoyed massive airplay. Its cross-border Eastern and Western rhumba rhythm is perfect.  It has given the song some uniqueness that has drawn fans beyond Africa.
And even though the two cross-generation music heavyweights must be credited for their lyrical prowess, the well-choreographed dance moves is what makes this song a hit.
The two have mastered the magic of dance in their art. They captivate your heart, mind and soul.
They have set the pace for other artistes from around the continent, who are now going to great lengths to curate the dances in their music.
And with fans joining musicians in creating dance challenges to make their songs go viral, it is difficult for artistes to market music that has no unique dance.
This trend has given rise to local dancing stars such as TikTok sensation Azziad Nasenya, who went viral after her Utawezana dance challenge. 
From East Africa's Bongo to West Africa's Afrobeats and down South Africa, where the amapiano craze took over, dance has become the new force driving African music to the world.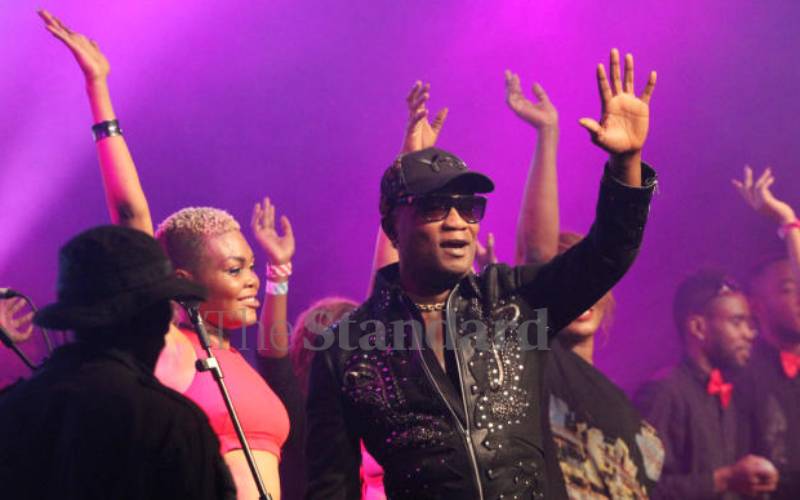 South Africa is the home of dance music.  It is here where Master KG's Jerusalema dance challenge was born and also Africa's most-hyped music dance genre, amapiano.
New african beat
Busiswa Gqulu, one of the richest amapiano crusaders, was featured in Black is King, Beyoncé's film. Also, former US President Barack Obama included amapiano track Uwrongo on his end-of-year playlist.
These are just some of the big figures that have helped popularise the new African beat.
From Sho Madjozi in South Africa thrilling with her culturally-slanted dance moves, to Yemi Alade, employing African costumes in her new Afrobeats Dancina video, Africa is not holding back.
DJ dance mixes have fueled the trend.
"Amapiano, which is a form of electronic dance music dominates deejays playlists across the world.
"The dance beat has become very popular in Kenya, and for sure, this will be the beat to watch," says  Kenyan deejay Crème de la Crème.
On the other hand, Afrobeats, a danceable genre that takes in diverse influences from electric combinations of local genres such as azonto and dancehall, has hit like a bug. 
Since last year, it has been one of the world's music trends, with big stars like Beyoncé, Drake, Wizkid, and Burna Boy riding on it.
A fusion of highlife and hip hop; Afrobeats sub-genres such as hiplife, jùjú music, and Naija beats have their tunes dominating playlists across the world.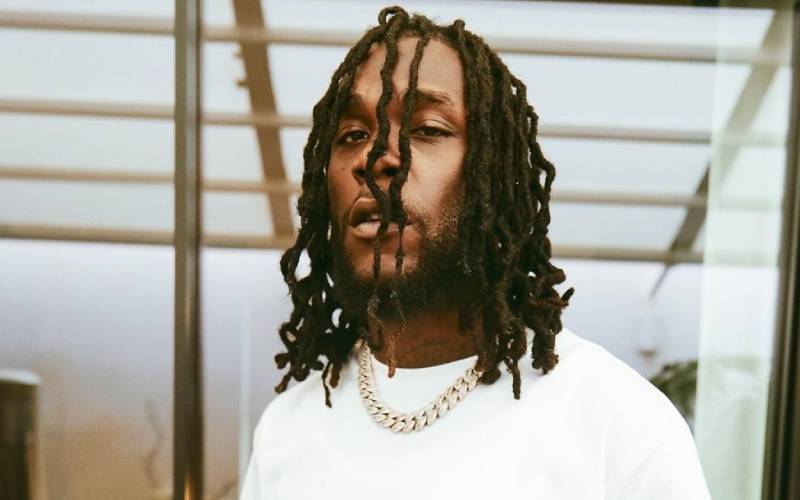 Ghana, the home of the highly electrified Afrobeat, that came before the Nigerian Afrobeats, has received lots of attention due to viral dances such as shaku shaku, kupe, pilolo, agbelemi and shoo dance styles.
It is a street craze that has taken Accra by storm.
Other African dance routines that have captured world attention are the Wakanda dance, the Sakordie-inspired azonto, gwara gwara, idibala malwedhe and ndombolo.
"Dance has always been a major component when it comes to African music and the new dance craze, confirms that. We are training many artistes on how to incorporate dance into their music. We have also seen an increased number of young people taking up dancing as a career," says Sarakasi Trust dancers coach and choreographer, Edu Ooro.
He adds: "It is very hard for a music video to sell if the dance and choreography bit is not applied, especially at a time when music videos are being made popular through dance challenges."
Edu notes that musicians are now investing more money on dance and choreography, whenever they embark on a music project.
Most dance groups that have been featured in local videos have been drawn from Sarakasi Trust, which is a  cultural and performing arts hub.
Aggie, the Dance Queen, says dance challenges such as those popularised by social media platforms have increased the demand for creative dance videos.
She says young people love dance challenges, something that makes the songs popular.
"You all saw how everyone embraced the Jerusalema dance challenge, making it an international hit. That tells you why musicians are incorporating unique dance moves into their songs. If you want your song to be popular, then, invest in good dancers," says the dancer and choreographer, known for her act in Sauti Sol's Short N Sweet video.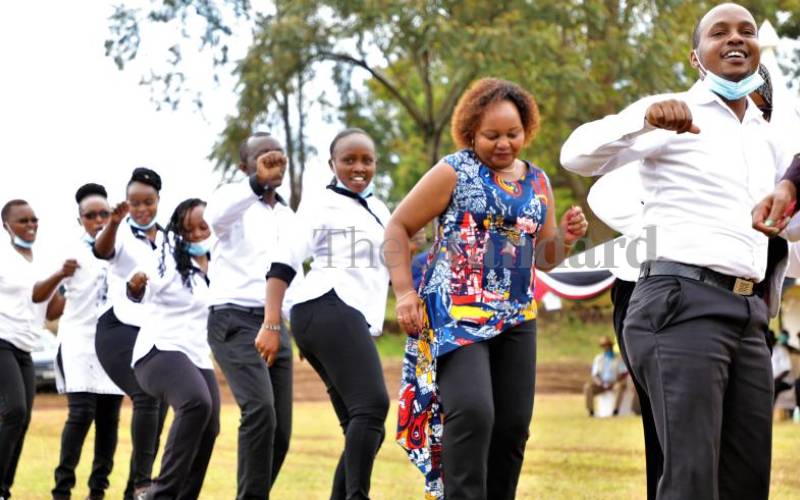 Aggie, is credited with popularising the Kenyan odi dance style, which propelled her to the limelight.
It was a season that saw the rebirth of dance styles across the region, including the Nairobi-crafted kanyaga lami and Diamond Platnumz's kwangwaru craze.      
Dance has always played an integral cultural role in African societies. Whether it is at a funeral or wedding ceremony, birthday or circumcision event, political or religious rally, Africa has always had a song and dance for every occasion. 
It is also a pastime activity that is used to enhance unity, as well as create humour and happiness. 
"When you talk about African music, you cannot separate it from dance. From old genres like soukous to our Kenyan benga, our music has always been about rhythm. Africa has some of the oldest dance traditions in the world. In fact, Africa is the home of dance," says veteran Benga star, Ken wa Maria.
But it is the new generation that is scaling dance to a whole new level, thanks to social media platforms like TikTok, where dance challenges have become common.