Man, 67, kills himself, family blames loan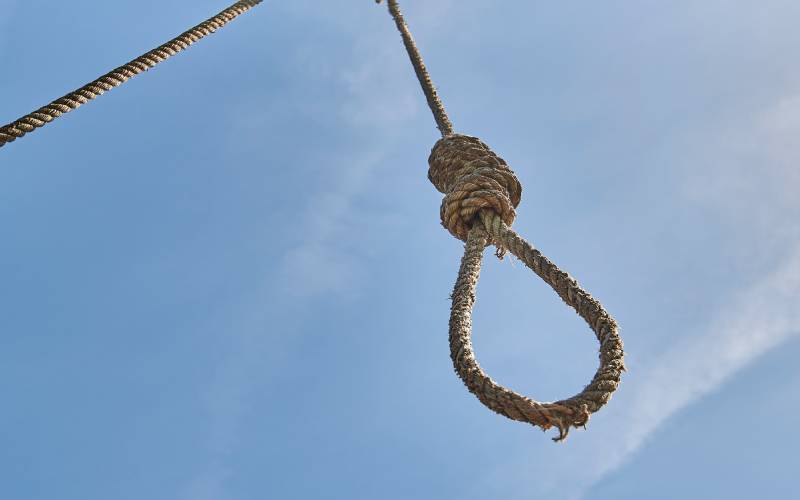 A 67-year-old village elder in Chepalungu has committed suicide.
Relatives of John Koros from Atebwo in Siongiroi said they suspect that he killed himself over a bank loan that he claimed he was unable to pay due to economic hardships.
"He was yet to repay the loan, though he did not leave any note," said a relative who sought anonymity.
The relative said though he had not revealed the bank institution he took the loan from, they had noticed Koros was a disturbed man.
Bingwa Chief, Philip Langat, said the body was found dangling from a tree Wednesday afternoon by the deceased's son.
"The incident has taken us by surprise," the chief said. "It is very strange that an elder of his stature can commit suicide."
Chepalungu Sub-County police commander Nelson Maasai said the body of the deceased was taken to Longisa Hospital Mortuary.
Maasai said a team of detective has been dispatched to the scene to conduct investigations.
At the same time, Langat has decried rising cases of suicide, saying locals were still mourning a secondary school teacher who killed himself a week ago.
The teacher is reported to have committed suicide after a quarrel with his wife.
The chief said there was an urgent need to find a solution to the rampant suicide cases involving youth, elders and even young children.
"Cases of suicide have reached a worrying level. We need to speak up and share our problems rather than committing suicide," said Langat. 
Monitor water pumps remotely via your phone
Tracking and monitoring motor vehicles is not new to Kenyans. Competition to install affordable tracking devices is fierce but essential for fleet managers who receive reports online and track vehicles from the comfort of their desk.