Politics to blame for never-ending woes in the sugar sector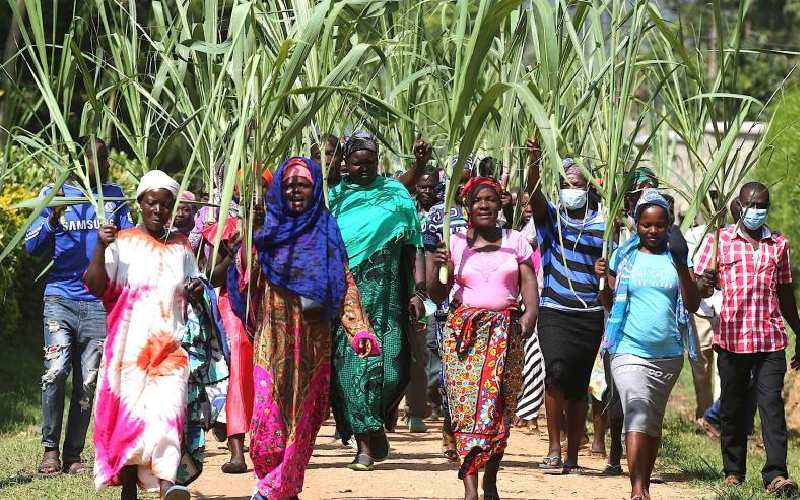 With the ongoing tussle over the leasing of assets of Mumias Sugar Company, the sugar industry is in the news again. Which begs the question, what is the matter with the sugar sector? The simple answer is politics.
Given the amount of sugar we consume every day, how come these companies cannot make profits sustainably? Few sectors of the Kenyan economy have as many cartels as the sugar industry. Both public and private sugar companies have historically struggled to make profits, while also ensuring farmers get a fair share.
Furthermore, because of the nature of the product (every household consumes sugar), politicians have often found reason to intervene through subsidies or unscrupulous importation deals – with disastrous consequences.
Due to gross mismanagement, Kenyan sugar often cannot compete against imports. It is easy to forget that the sugar industry is one of the oldest in the country. The first two mills were established in Miwani, Kisumu County and Ramisi, Kwale County in 1922 and 1927, respectively.
These two firms owned their sugar plantations before 1954, when Kenyans were not allowed to grow cash crops. The colonial-era restrictions and the high demand for sugar set the stage for post-independence government intervention in the sector. 
Muhoroni Sugar Company and Chemelil Sugar Company Limited were created in the mid-1960s. Then came Mumias, Nzoia and SONY.
Interestingly, in all five cases, the government opted to hire foreign firms to run the State-owned sugar firms. Beyond management, the government directly controlled the distribution of sugar through the Kenya National Trading Company.
Once politicians tasted rents in the sector, they have never looked back. They have appointed cronies to loot sugar companies. They have sabotaged the same companies whenever well-connected individuals wanted to illegally import sugar.
Meanwhile, farmers and dependent sectors have suffered. Facing perennial political risks, it is perhaps time for cane farmers to signal credible threats of permanent exit from the sector. May be then politicians will listen.
Monitor water pumps remotely via your phone
Tracking and monitoring motor vehicles is not new to Kenyans. Competition to install affordable tracking devices is fierce but essential for fleet managers who receive reports online and track vehicles from the comfort of their desk.