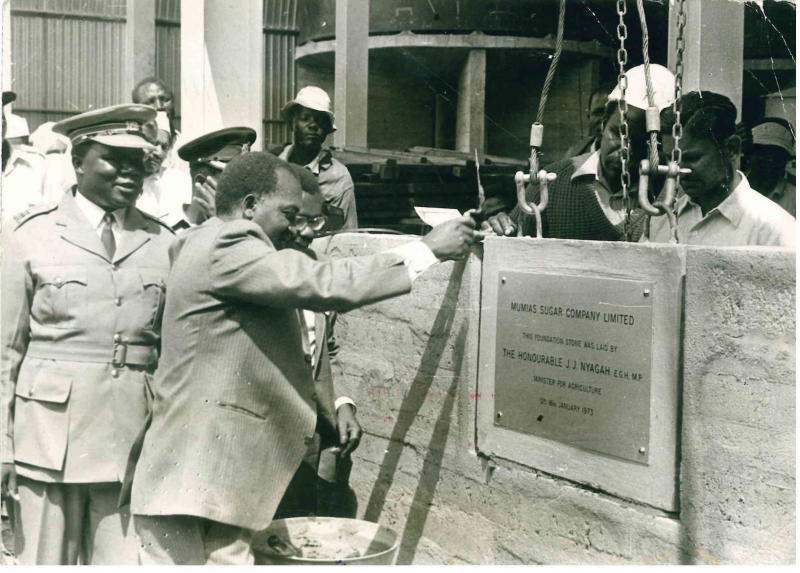 Trickery and deceit are stock in the trade of a politician. It was also a currency in Kenya's most renowned and centralized kingdom, Wanga. Jostling for power at times made princes and queens deploy underhand methods to ascend to power and grab the royal copper bracelets and spears.
At the turn of the century, the British employed similar tactics to undermine the authority of an outfit that was highly organised. When they were done, the most memorable king, Nabongo Mumia was downgraded from a royalty into a paramount chief who was later retained at a pension of Sh250, after he was coerced to retire.
In his youth, Mumia was first among equals in a race crowded by competing princes. He's standing in the family hierarchy did not guarantee him to be a Nabongo, but his mother, Wamanya outwitted the other queens and their sons. In an elaborate plan, Wamanya tricked the heir apparent, Luta into wearing the king's military regalia which infuriated his father, Nabongo Shiundu for it meant that the wearer had now inherited him.
In protest, Shiundu disowned Luta and grudgingly named Mumia as his successor after elders prevailed upon him not to elevate a daughter to take his place. At the height of Nabongo's power, the kingdom extended to as far as Buganda and Naivasha. It is the after the legendary Nabongo Mumia that the town of Mumias is named after. And although the kingdom was greatly undermined by the colonialists, by the time of his death on April 24, 1949, he left behind 109 sons, 60 daughters and 400 grandchildren.
In 1967, four years after Kenya became independent the Government of Kenya commissioned Booker Agriculture and Technical Services to do a feasibility study on the viability of growing sugarcane in Mumias and then initiate a pilot project. This marked the birth of Mumias Sugar Company whose foundation stone was laid by the Minister for Agriculture, Jeremiah Nyagah in January 1973.
The sugar miller just like its namesake Nabongo Mumia is now past its golden era having suffered from betrayal and trickery orchestrated by the very custodians entrusted to it, which has seen its empire dwindle. Following machinations by some corrupt officials, Mumias sugar has been looted and made its people desolate. But just as the Wanga kingdom has survived many hurdles, the miller may outlive its looters and sustain Nabongo's subjects. Right now, Mumias is crying out for salvation, but politicians can't let it be.