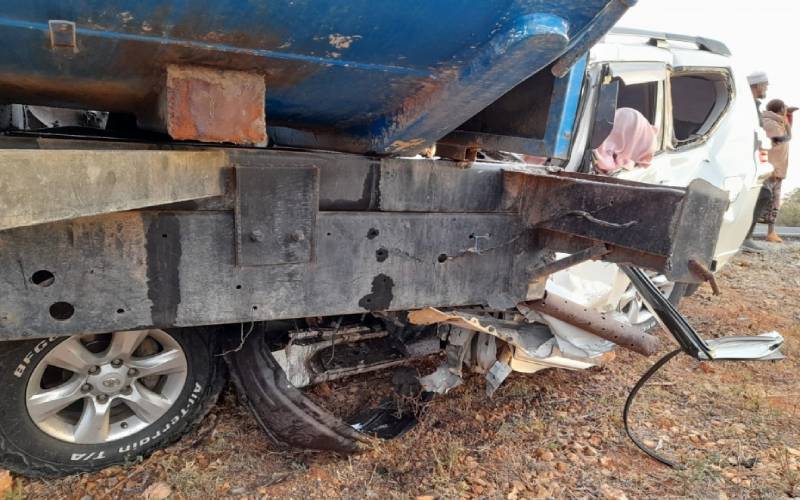 Four people died on Friday, June 11 in an accident on the Nairobi-Garissa Road.
The 6am crash at Bangali area occurred after a private car, Toyota Land Cruiser Prado, smashed into the rear part of a water bowser truck which was allegedly dangerously parked on the roadside.
Four of the Prado occupants died on the spot, with only the driver surviving the freak accident.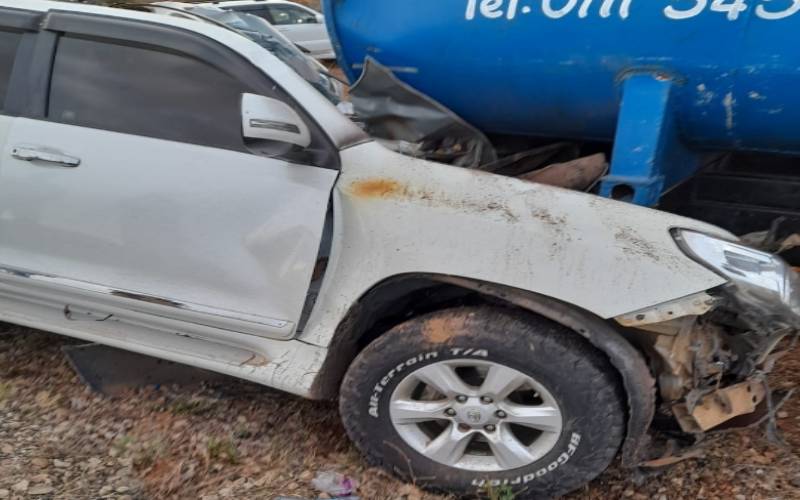 The private vehicle was heading to Nairobi from Garissa.
The chairperson of Garissa County chiefs, Mohamed Hutle Buul, told The Standard that one of the deceased was the former county council chairperson, Abdikadir Hassan.
"He (Hassan) was a man of integrity. He worked hard, and was very generous," said Buul.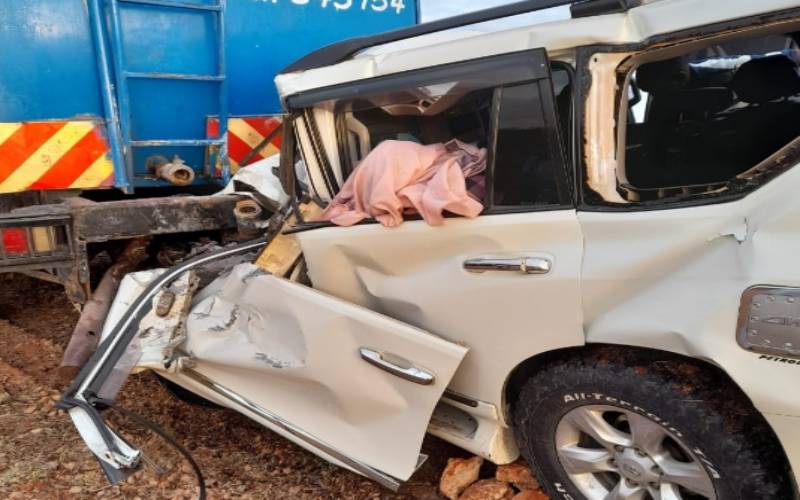 Tana North Sub-County Police Commander, Ali Ndiema, said the deceased are two men, a lady and a child.
"We are pursuing the driver and turn-boy of the truck after they escaped from the scene," said Ndiema.
The sole Prado survivor was taken to Garissa County Referral Hospital for emergency treatment.
Monitor water pumps remotely via your phone
Tracking and monitoring motor vehicles is not new to Kenyans. Competition to install affordable tracking devices is fierce but essential for fleet managers who receive reports online and track vehicles from the comfort of their desk.