Counties focus on boosting own revenue and post Covid-19 recovery in budget estimates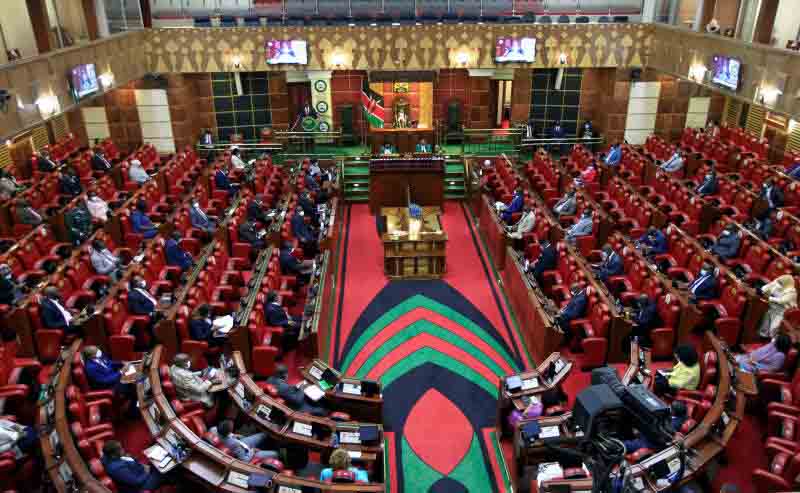 County governments have focused on own revenue, as post Covid-19 recovery measures in health, transport and agriculture get the lion's share in budgetary allocations.
In budgetary proposals, Kisumu County Government plans to expand its locally-generated revenue to Sh1.3 billion.
This is part of the Sh10.7 billion county budget before next year's General Election.
Among the key areas the administration of Governor Anyang' Nyong'o is targeting in his tax plan, the budget plan shows, are the boda boda industry and the bus park that has also been dogged with controversies.
But it is property owners who are going to bear the brunt of taxes as the county seeks to double the amount it projected in the 2020/2021 financial year.
The county government is planning to raise Sh573 million in land rates, up from Sh231 million in the previous financial year.
According to Finance executive George Okong'o, the interventions are aimed at supporting economic recovery from the effects of the Covid-19 pandemic.
In the proposals yet to be tabled at the county assembly, Prof Nyong'o aims to raise Sh9.1 million from the boda boda industry in the 2021/2022 financial year.
Last year, Nyong'o was forced to disband boda boda Saccos in the city following their gang-like activities that saw three riders killed in cold blood by a rival boda boda gang.
The Nyeri County budget estimates for the financial year 2021/2022 are Sh8.1 billion, with Sh5.4 billion allocated to recurrent expenditure and Sh2.6 billion for development.
Recurrent estimates account for about 67.23 per cent of the total county Budget which consists of all non-discretionary expenditure such as payment of statutory obligations like wages, salaries, pension, Pay As You Earn, and utilities.
Nyeri County Finance executive Robert Thuo said: "We need to be aware of the unfavourable business environment which has adversely affected revenue performance.
"It is worth mentioning that demand for additional resources during the FY 2020/2021 were at unprecedented levels."
In Murang'a County, Sh95 million has been proposed in the 2021/22 county Budget for construction of the official houses for the governor, the deputy, and the County Assembly Speaker at Sh45 million, Sh40 million and Sh10 million, respectively.
In the Sh9.6 billion estimates, the county government projects to spend Sh80 million on education scholarships under the Nyota Zetu programme and Sh100 million on Coffee Revitalisation Fund.
On food security, the administration of Governor Mwangi wa Iria has proposed to spend Sh150 million to procure fertiliser, hybrid seeds and other inputs.
For Tharaka Nithi County, Sh1.92 billion has been allocated to health department from the Sh5.51 billion 2021/2022 Budget, and only Sh320 million will be used in development.
At least Sh1.6 billion will go into recurrent expenditure, with Sh1.2 billion being allocated general administration, planning and support services while Sh96 million has been set aside for curative and rehabilitative services.
A total of Sh330 million will be used in preventive health services, especially in view of the Covid-19 pandemic.
Kirinyaga County Government will use Sh150 million to upgrade Kianyaga sub-County Hospital from a Level Three facility to a Level Four status.
The 2021/22 county Budget totalling Sh5.9 billion will, among other things, ensure that the county gets over a persistent drug supply problem.
Meru County Government expects Sh10.4 billion from the National Treasury.
Expenditure for the year include Sh7.3 billion recurrent and a development kitty of Sh3 billion, which is 30 per cent of the total projected expenditure. 
Finance Executive Titus Ntuchiu told the county assembly he does not plan to borrow money.
In Nakuru County, 66.7 per cent or Sh11.6 billion of the Sh17.4 billion budget, will be spent on recurrent expenditure.
The rest, Sh5.8 billion, will be spent on development projects. 
This is a slight improvement over the year ending June 2021 when the county allocated Sh10.1 billion (70 per cent) to recurrent expenditure from a total budget of Sh14.5 billion. 
The health department will receive the lion's share with an allocation of Sh6.9 billion which accounts for 39.6 per cent of the total Budget. 
In Nyandarua County, roads, energy and public works department will get the biggest share.
The department has been allocated Sh908 million from the Sh7.1 billion Budget.
The health sector that has in the past been receiving the lion's share of the budget has been allocated  Sh710 million.
Finance and Economic Planning department will get Sh394 million.
[Stories by Harold Odhiambo, Lydiah Nyawira, Jane Mugambi, Phares Mutembei, Boniface Gikandi, Kennedy Gachuhi, Yvonne Chepkwony and James Munyeki]