Yatani seeks to halt funding to counties with supplier debts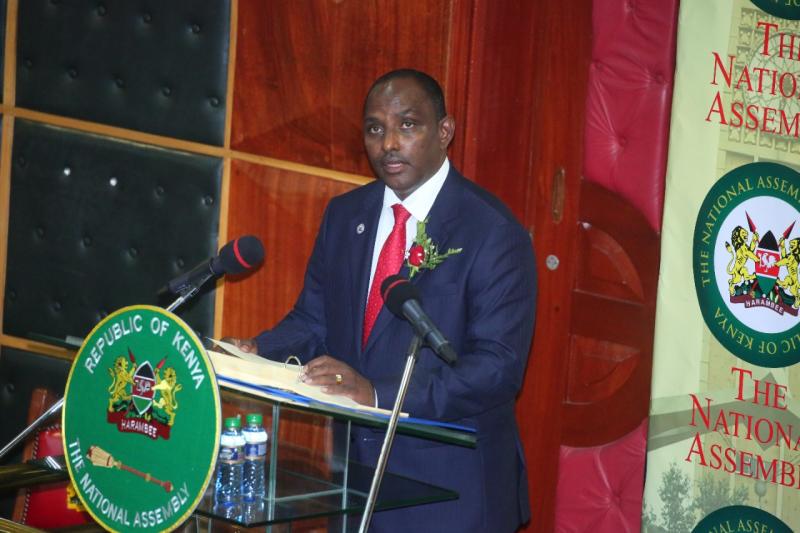 The National Treasury has threatened to halt transfers to counties with outstanding pending bills as the total stock of money that the government owes to suppliers hits Sh300 billion. 
Treasury Cabinet Secretary Ukur Yatani yesterday said this is in a bid to force counties to settle verified pending bills that have starved the private sector of liquidity during a difficult operating period. 
"Delays in payment of pending bills to businesses who provide services to both National and County Governments has affected liquidity and operations of these entities," he said. "In a number of cases, this has led to closure of businesses and affected livelihoods of the suppliers."
According to the Treasury's quarterly economic and budgetary review, the stock of pending bills in the national government alone stood at Sh307 billion as at March 31, 2021. 
"These comprise of Sh262.9 billion and Sh44.9 billion for the State Corporations and Ministries and State Departments respectively," said the Treasury in the report. 
The State Corporation pending bills include payment to contractors and projects, suppliers, unremitted statutory and other deductions and pension arrears among others," said the report. 
Out of the Sh262.9 billion owed by parastatals and state corporations, 62.4 per cent belongs to contractors for supplies made to projects some of which have stalled. 
"I deject government ministries, departments and agencies and the county governments to clear all their pending bills by June 30, 2021," said Treasury CS Ukur Yatani during his Budget speech yesterday. 
"I also urge the House to support our efforts towards enforcing compliance in payment of all verified pending bills by county governments by backing our proposal under Article 225 of the constitution to temporarily stop transfers to county governments that persistently fail to comply with the directive to clear pending bills." 
Parliament's Budget and Appropriations Committee has recommended the Treasury float a long-term bond that would allow the State to go to the capital markets to raise funds to clear the outstanding stock of pending bills. 
University fees to go up
?University students are likely to pay more in fees after Treasury Cabinet Secretary Ukur Yatani said his ministry will engage players….