CS Monica Juma defends military takeover in civilian functions
Defence Cabinet Secretary Monica Juma has defended the National Government's decision to introduce the military in civilian functions.
Juma, in an interview Wednesday on Spice FM, sought to debunk the notion that President Uhuru is militarising public institutions, case in point the recent military takeover at the Kenya Meat Commission (KMC).
The CS averred that the movement of the military is nothing new nor extraordinary.
"There is nothing wrong or extraordinary about it. The idea is to place them in an administrative platform that helps them deliver on their mandate," she said.
She pointed out that today, for instance, the trade portfolio sits at the Ministry of Industrialisation, Trade and Corporate Affairs, when trade makes up a large part of Kenya's investment.
Juma posed: "How come this is not an issue? We expected this to be a big issue but it's not, because it's nothing new."
She also clarified that the idea of having military oversee operations at KMC was to improve on the service, and the bigger picture should now be about the turnaround.
"When we first went into KMC, we found a situation. We found it slaughtering 3-7 cows a day. It now slaughters 200 cows daily and we're looking to upscale to 2000 cows a day by the end of the year," CS Juma said.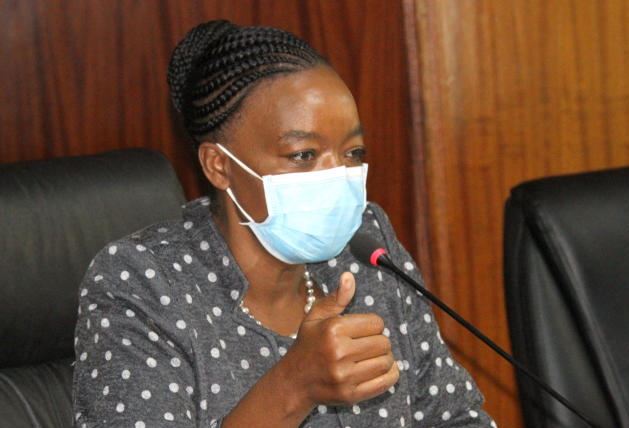 Juma further defended Uhuru's resolve by saying that at the end of the day, all decisions are made to better serve the interests of Kenyans.
"Every officer serving in the KDF is a Kenyan. The debate rather should be has this person delivered? This notion that someone unformed is sinister is misguided," she noted.
The president ordered the military to run the cash-strapped Kenya Meat Commission in September last year, in a bid to boost its operation and survival.
At the time of re-structuring, KMC had sunk deep into a debt of Sh1.1 billion. This included livestock farmers' dues of Sh254.4 million and outstanding payroll deductions totaling Sh144 million.  
The Defence CS owed a huge chunk of the problems at the Commission to non-functional systems, lack of proper supervision and business processes.
Other public entities run by the Kenya Defence Forces (KDF) currently include the Uhuru Gardens Monument compound and some functions of Nairobi County under the Nairobi Metropolitan Services (NMS) headed by Major General Mohammed Badi.
Monitor water pumps remotely via your phone
Tracking and monitoring motor vehicles is not new to Kenyans. Competition to install affordable tracking devices is fierce but essential for fleet managers who receive reports online and track vehicles from the comfort of their desk.