Six killed, 31 injured in lorry-tractor accident in Narok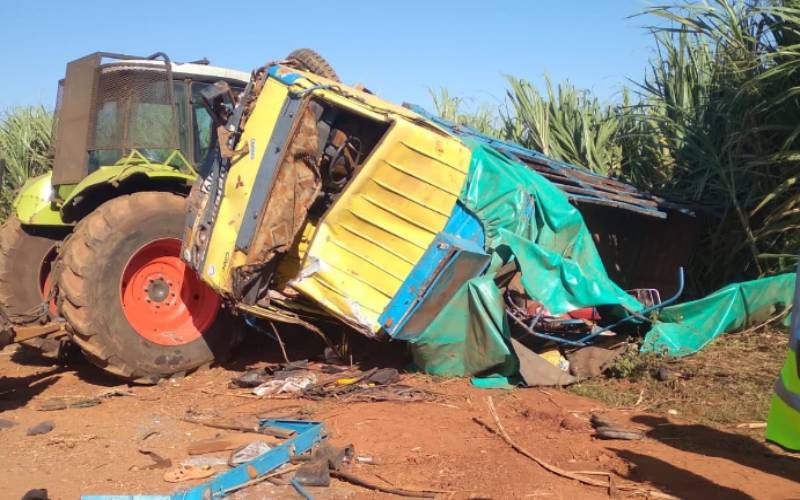 Six people died and 31 others left injured on Tuesday morning after a lorry ferrying sugarcane cutters rammed a tractor at Nkararo area in Transmara West, Narok County.
The cutters were heading to a nearby sugarcane plantation at 10am, when the lorry they were aboard lost control and rammed the rare side of a tractor headed the same direction on Nkararo-Moita road.
"Five of the victims died on the spot, whereas the sixth died while receiving treatment in hospital," Narok County Police Commander Kizito Mutoro told The Standard.
The police boss says preliminary investigations indicate the lorry's braking system failed, resulting in the collision.
The injured victims were taken to Kilgoris Sub-County Hospital for emergency care, whereas the deceased were moved to the same facility's morgue.
"The six bodies are yet to be identified. We hope their relatives would positively identify them soon," said Mutoro.
Wreckages of the lorry and tractor were towed to the nearby Enoosoen police post.