Lawyer David Matsanga defends President Uhuru Kenyatta's move to reject six judges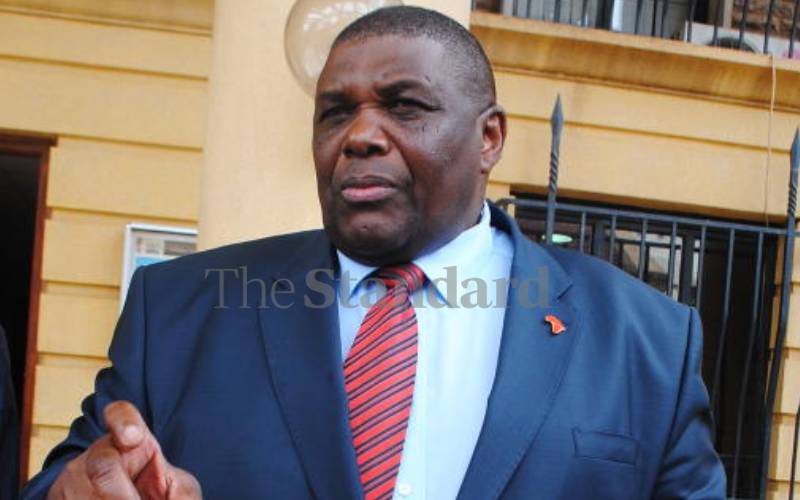 Lawyer David Matsanga has defended President Uhuru Kenyatta's move to reject six judges.
Speaking on KBC TV today, Matsanga said the President was only acting under the guidance of the Constitution.
He cited Article 166 on the appointment of Chief Justice, Deputy Chief Justice and judges.
The law says "each judge of a superior court shall be appointed from among persons who … have a high moral character, integrity, and impartiality."
Matsanga said, "Uhuru is empowered under this section to consider these points."
The rejected lawyers have however not been told why they were rejected.
Matsanga said Uhuru did not write the Constitution, he chose to be guided by it.
His comments echoed those of Public Service CAS Beatrice Elachi who on June 7 said the President ought not to be criticised over his decision. Speaking on Citizen TV, she said Uhuru may have had intelligence that influenced his decision.
This comes as pressure continues to mount on Uhuru to either appoint the six judges he left out or table the evidence against them.
Judges and magistrates have added their voice to the growing calls for the President to reconsider his decision, arguing that the Judicial Service Commission (JSC) has no powers to review the appointments once they recommend that a person be appointed as a judge.
Through lawyer Dunstan Omari, the Kenya Magistrates and Judges Association (KMJA) said Uhuru had no powers to decline appointing judges as recommended by the JSC and that they would be forced to sue him if he does not appoint the six.
"None of the six judges has ever been given reasons why the President declined to appoint them. Let all the judges be appointed, and if they have any issue against them, let the President file the complaints so that we can cross-examine the issues," said Omari.
Uhuru last week appointed 34 of the 40 nominees but left out High Court Judges Joel Ngugi, George Odunga, Aggrey Muchelule and Weldon Korir, alongside registrar of the High Court Judith Omange and Chief Magistrate Evans Makori.
Justices Ngugi, Odunga, Muchelule and Korir were recommended for appointment to the Court of Appeal while Omange and Makori were nominated to the Environment and Lands Court.