Senators call for vigilance on governors to curb loss of funds ahead of polls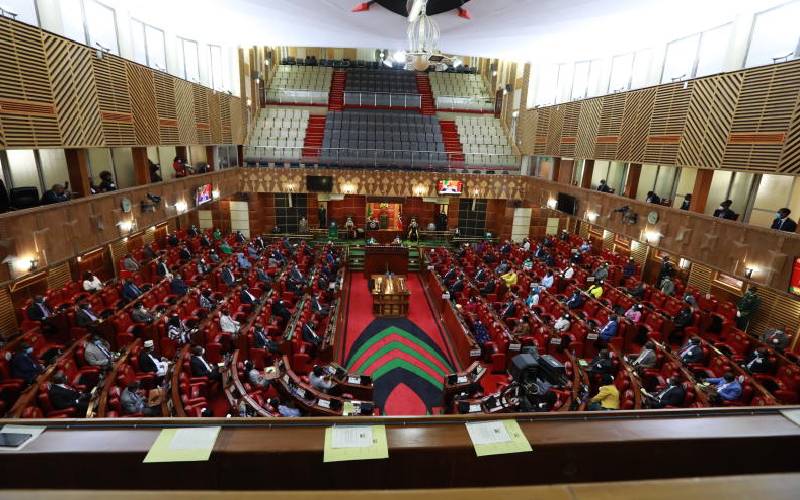 Senators have vowed to step up vigilance on governors during this last financial year to avoid possible squander of public resources ahead of next year's polls.
Kakamega Senator Cleophas Malala said most governors could used the chance to amass more wealth through irregular procurement and award of contracts to fund their political ambitions come 2022 General Election.
"There is a lot of misappropriation that is going on in our respective counties. We need to be keen on how our county governments are appropriating funds this financial year. Most of the governors have retreated into cocoons and groups that are fleecing our counties," Mr Malala said.
"This being the last financial year we need to guide our respective county assemblies to ensure that they put money in projects that they had started. Projects must be completed,"he added.
Nandi Senator Samson Cherargei said scrutiny should not only be on second-term governors but also the first-term governors.
"The first-time governors are also plundering for campaigns for their second term," he said.
Kitui Senator Enock Wambua said that most county governments are perpetrating corruption.
"As a matter of fact, corruption is not just about governors who are preparing to leave office on their second term it is a lot more pronounced among governors who are trying to accumulate wealth to run for re-election," he said.
Mr Wambua said he has is considering filing a petition to have the Kitui county government sign a deed of transfer on the health function after disruption of services at the Level Five hospital.
"Clearly the governor and her officers are unable to manage the health situation in Kitui. It is now time to do more than impeach the governors. They should be taken to court and jailed for theft of county resources," he said.
Makueni Senator Mutula Kilonzo said governors should be penalised for hiding relevant information from the public.
"There must be a penalty on the refusal to release information. I saw the same when it came to the Covid-19 funds concerning Makueni, that simple questions asked by the county assembly were not responded to until the health committee convened a sitting so many days later," Mutula said, adding the same was being replicated in most counties.
Bungoma Senator Moses Wetagula said: "It's very unfortunate that governors don't seem to understand or appreciate the line between public and property to the extent that they ran counties as if they are personal entities bullying those who do not agree with them."
He called for strengthening of the Directorate of Criminal Investigations and Ethics and Anti-corruption Commission to arrest, prosecute, and even recover taxpayers' money so that all those involved in corruption at the counties are brought to book and prosecuted.
"The spirit of devolution that Kenyans fought for was not to enrich a few individuals," he said.