One person killed in southern bypass accident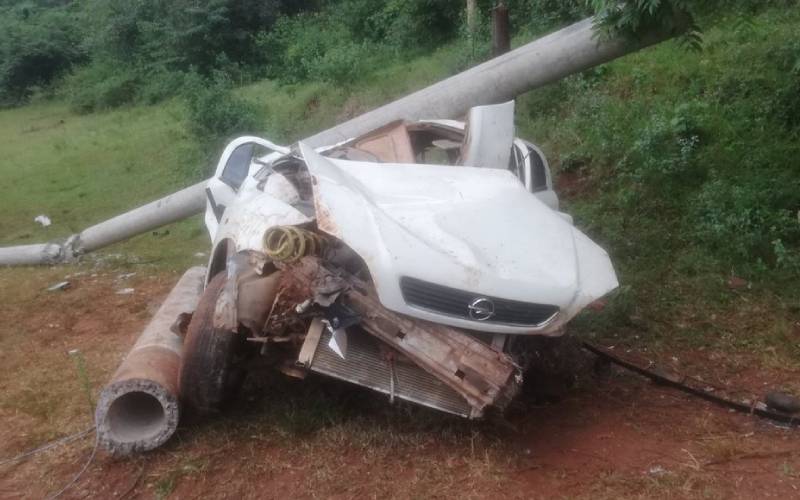 A driver has died after getting involved in a grisly road accident along the southern bypass yesternight.
Witnesses at the scene say they suspect the driver was drunk.
Lang'ata OCPD Benjamin Mwanthi told The Standard that the accident happened on Sunday at 9:30pm.
According to the police, the driver of the white Opel Astra vehicle of registration number KAP 354R lost control of the vehicle at the Ngong inter-change.
"The vehicle rolled several times before hitting an electric pole killing the driver on the spot," the police boss said.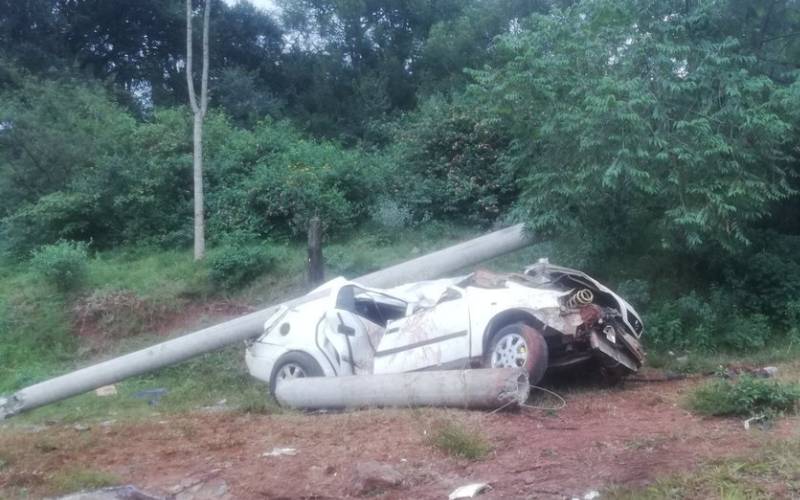 In a video obtained by The Standard, the white Ellesmere Port-produced appeared to be totally disfigured. There was an electric pole lying on the car, further de-shaping the automobile.
Onboard were four other young men who escaped death but sustained injuries.
The four survivors, aged between 21 and 28 years, were rushed to Kenyatta National Hospital (KNH) for treatment as the body of the deceased was moved to the morgue awaiting identification.
Data by National Transport and Safety Authority (NTSA) revealed that road crashes had claimed 3,114 lives in 2020.
NTSA attributed reckless driving, dangerous overtaking, drunk driving, drunk walking, drunk riding, failure to use helmets among other issues leading to the road carnages.
Some 1,108 pedestrians, 275 drivers, 424 passengers, 350 pillion passengers, 73 pedal cyclists and 884 motorcyclists perished in 2020.
Monitor water pumps remotely via your phone
Tracking and monitoring motor vehicles is not new to Kenyans. Competition to install affordable tracking devices is fierce but essential for fleet managers who receive reports online and track vehicles from the comfort of their desk.