Abducted four-year-old boy from Thika rescued house help arrested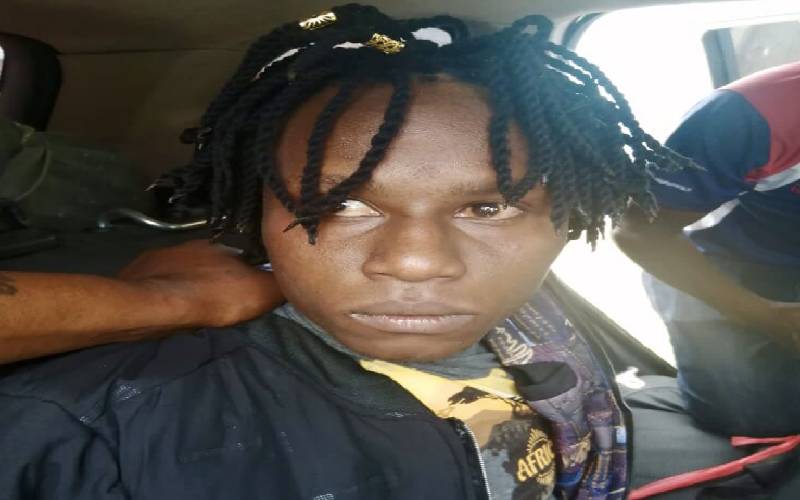 Detectives from the Directorate Criminal Investigation (DCI) on Monday arrested a suspect behind the abduction of a four-year-old boy who went missing on June 2.
Charles King'ori alias Delvin Maina, was last seen with Liam Ngushwa five days ago at Dakim area in Thika before he went missing.
Kingori was arrested in Naivasha town following a dramatic chase in the streets of the town witnessed by members of the public.
The arrest came a few hours after the boy was rescued from where he had been allegedly hidden by the suspect in Naivasha town.
According to the DCI, the suspect has been playing a cat-and-mouse game with the detectives for the last five days.
King'ori changed his hairstyle and opted on using a motorbike to move around in an attempt to escape the police.
"He had visited a salon in Naivasha town to have his hair braided to conceal his identity," revealed the DCI.
Detectives, however, pounced on him as he escaped on a getaway motorbike.
DCI thanked members of the public for volunteering vital information that the detectives used to pursue and arrest the suspect.
According to Liam's mother Agnes Maina, her son is safe and happy to reunite with them.
Maina said she was happy the suspect never harmed the boy, adding that he told the police he wanted money from us.
He did not harm the boy, he said he wanted money from us and opted to kidnap the boy so that we could give him cash," she told The Standard on phone.
Monitor water pumps remotely via your phone
Tracking and monitoring motor vehicles is not new to Kenyans. Competition to install affordable tracking devices is fierce but essential for fleet managers who receive reports online and track vehicles from the comfort of their desk.