4-year-old boy who went missing reunited with parents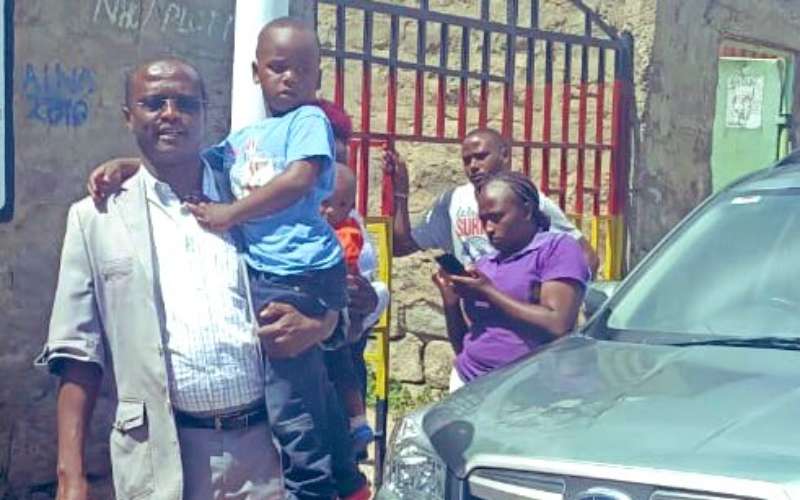 A four-year-old boy who went missing on Wednesday, June 2 has been reunited with his parents.
Baby Liam Ngucwa Mwangi, 4, is believed to have been kidnapped by Charles King'ori, his grandparents' houseboy.
The minor had been missing for five days and was found at a house in Naivasha by officers from the Directorate of Criminal Investigations (DCI) after a thorough search was conducted.
The devastated parents and relatives had made an online appeal regarding their son's whereabouts. 
In the post that went viral, the couple had asked the public to volunteer any information they may have about their missing son. 
"Our son was last seen in Thika, in the company of one Charles King'ori alias Delvin Maina who was our houseboy," they said.
Holding their son as they fought back tears after the reunion, the parents could not hide their joy after almost a week-long search.
Baby Liam was rescued by DCI detectives after what they term as "a meticulous mission, executed by detectives from the Crime Research and Intelligence Bureau, augmented by their Special Service Unit counterparts".
The detectives are pursuing baby Liam's captors, who are still at large.