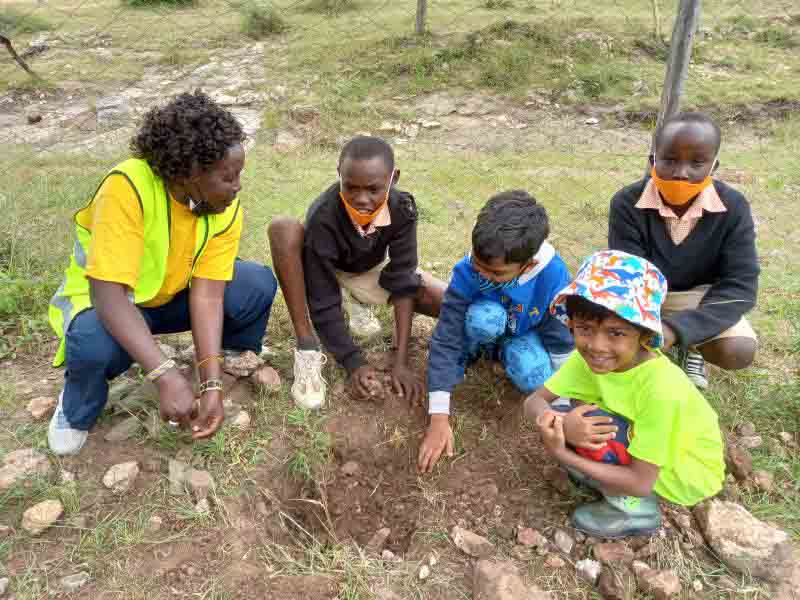 Renowned sports personality Tecla Lorupe has urged the youth to become the country's environmental ambassadors.
Lorupe decried the rampant destruction of the ecosystem, especially within the country's protected areas.
Speaking during a tree planting session at St. Mark's Enkutoto Primary School and Embakasi High School in Kajiado to mark the World Environment Day, Lorupe said future sportsmen and women need a clean environment to train.
"You don't need a mask to  train in a forest where there is enough oxygen as opposed to training in the city where the ground is bare and the air polluted," says Lorupe.
A total of 150 seedlings were planted in both schools in an event that saw members of Sukuma Twende charity group join Lorupe in the exercise. 
The group's other activities included the manual uprooting of pathenium, an invasive weed that inhibits the growth of grass in Naretunoi Conservancy bordering Nairobi National Park.
"However, the biggest problem facing conservation in Kenya is habitat loss. We can uproot the weeds but if we keep on losing the dispersal areas for the country's wildlife, we will be creating a bigger environmental crisis than currently exists," says Nkamunu Patita, a volunteer with The Wildlife Foundation.