Kisii County queries integrity of petition, reads mischief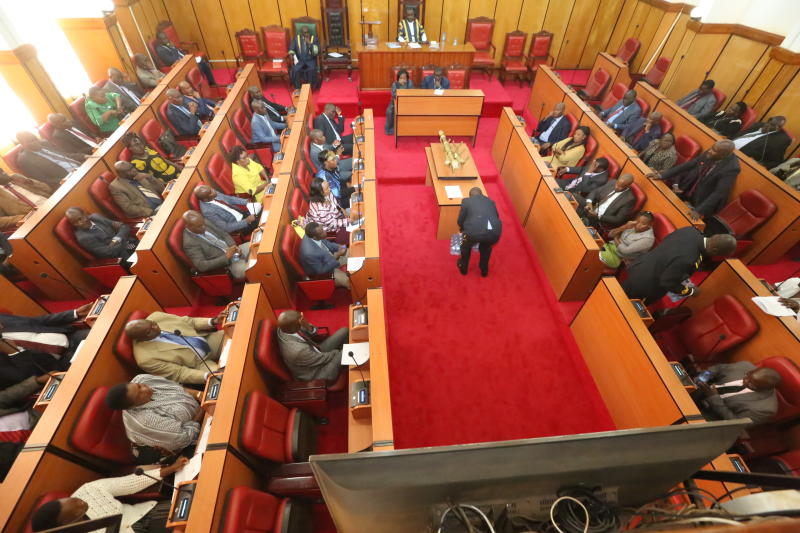 The stage is set for Rubean Mageuzi, who is petitioning against the Kisii County Government two years after an early one against Nyamira County failed to take off.
Mageuzi had early 2019 launched a similar petition against the late Nyamira Governor John Nyagarama, in which he claimed to be a resident of Nyamira County.
In the current petition, the Kisii County government has questioned the integrity of the petition which they term as a replica to the Nyamira one, save for change of name of respective counties only. 
Mageuzi says he was born in Nyamira County but he votes in Kisii County. "I don't need to reside in Kisii for me to file a petition against the county."
Mageuzi's petition to the Senate Committee on Devolution has levelled accusations touching on employment processes, procurement procedures and public participation against Kisii County.
However, the petitioner who did not deny the fact that he has been awarded some tenders at Kisii County, said he will honour his date with the Senate, but distanced his petition from his business dealings on the grounds that he has every right to petition any county and also do business.
The petitioner who runs a welding business at Kemera shopping centre in Nyamira County said he is determined to proceed with the petition to the end.
In the Nyamira matter, Mageuzi tried to withdraw the petition unconditionally, but the Senate committee declined and dispensed with the matter, throwing it out for lack of basis.
The petitioner was accused of trying to use the petition as a bait for extortion and that he was acting for the interests of external forces who have personal interests to advance in the county. 
In February 2020, Senate Committee on Justice Legal Affairs and Human Rights, then chaired by Nandi Senator Samson Cherargei, noted that they had read mischief in Mageuzi's withdrawal of the Nyamira petition.
"The committee, however, read mischief towards the withdrawal, adding that the petition was before the senate and the petitioner cannot withdraw it elsewhere other than before the committee," reads the committee's decision.
The Kisii petition calls for investigations even as the County Government dismissed the petitioner, saying there was mischief behind his move.
A statement released by the County Communication Department said the devolved unit would fully cooperate with the Senate Committee's investigations.
Kisii County Contractors Association expressed their dissatisfaction and called for sobriety and termed the petition as unnecessary and only meant to disrupt operations at the county.
Led by the association secretary Hoffman Ondieki, they blamed the current turmoil in Kisii as an aftermath of Bonchari by-elections in which ODM won. Hoffman stressed the need to bury the hatchet and move forward in a united manner.