Family cries for help as Thika woman goes missing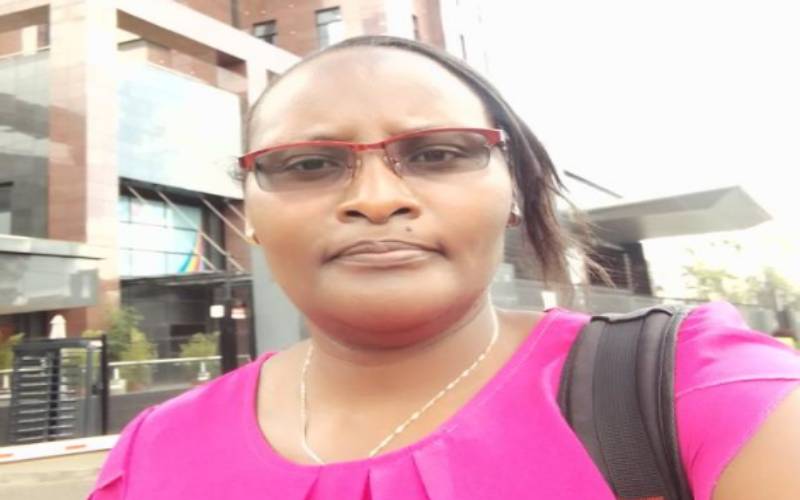 A 45-year-old woman from Thika, Kiambu County has gone missing in unclear circumstances.
Elizabeth Nkatha vanished on May 27, after returning home from visiting her ailing husband, who was receiving treatment at the Kenyatta National Hospital (KNH).
Nkatha is said to have left her phone at her Chania Phase II home.
The missing person's sister, Dorcas Kagwiria, said they have so far visited the banks of Chania River, Thika Level Five Hospital, Naidu, Mulumba, Avenue, Ruiru and Murang'a hospitals without success in finding their loved one.
On May 26, a day to her disappearance, Nkatha had visited her spouse, Mbaabu Kiogora, at the KNH, where he was receiving treatment.
Nkatha's family suspects the 45-year-old was distressed to see her partner on ventilatory support.
"She returned home that evening. The following morning (Thursday, May 27), she went to a family construction site in Chania, where she inquired if the workers were okay. She, thereafter, left, and that was the last time she was seen," Nkatha's son, Mutembei Murithi, told The Standard.
According to Kagwiria, Nkatha appeared "distressed".
"Shortly before leaving her house on May 27, she called and asked me to pray for her. She sounded distressed after being asked to purchase certain drugs for her husband, who was on oxygen support at the time," said the missing person's sister.
"My sister loves her husband so much. The love has always been reciprocated by her spouse," said Kagwiria.
An analysis of Nkatha's call and SMS logs indicates there was nothing suspicious going on in her life.
A missing person's report was filed at the Thika Police Station 48 hours after she failed to return home.
"Police told us they will communicate with other stations across the country to help in the search," said Kagwiria.
"I love my mum. If you are reading this, please come back home," said one of Nkatha's only two sons, Mutembei Murithi.
Nkatha's husband, Kiogora, was last Monday, June 1 discharged from hospital, and is recuperating at home.